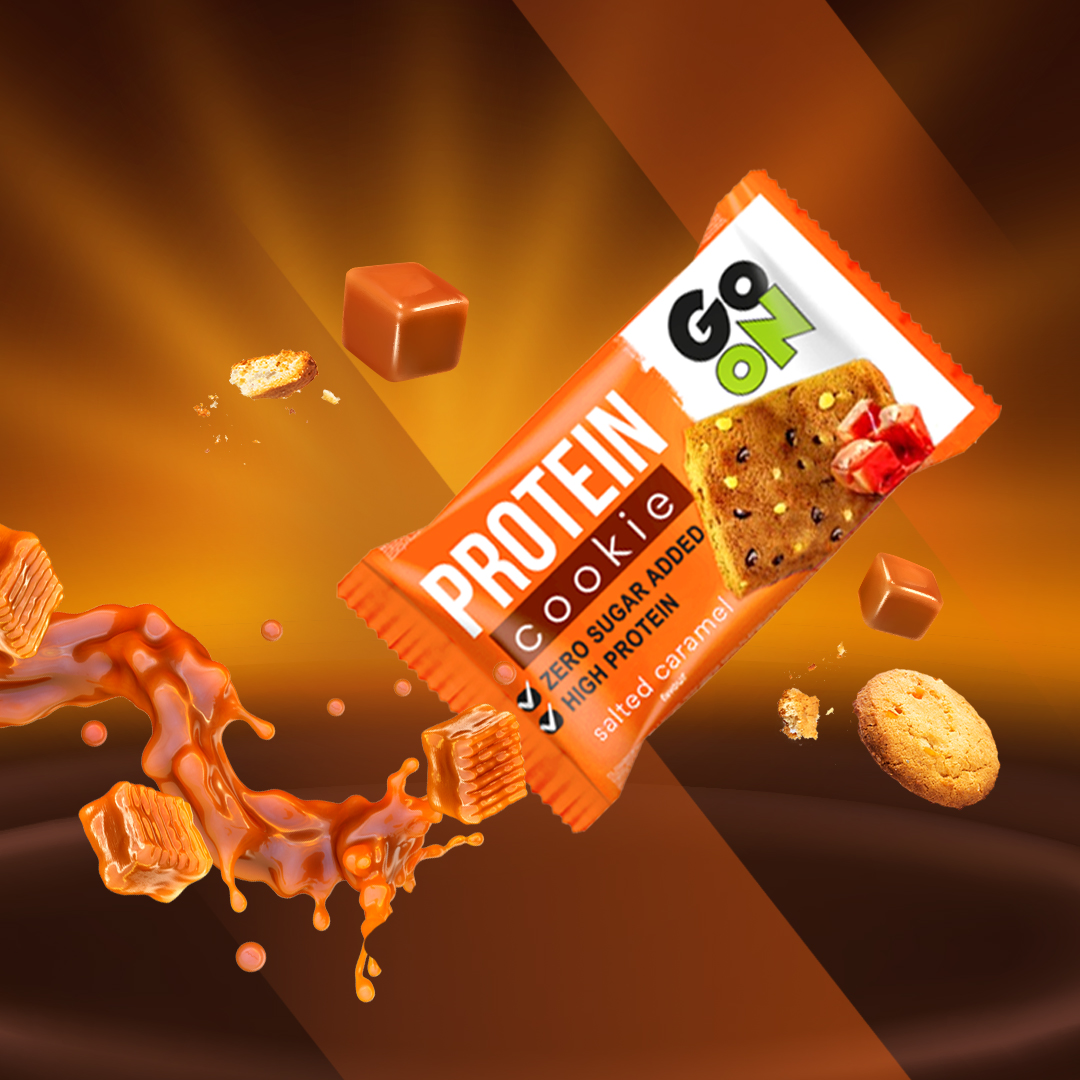 out of stock
5x Go On Protein Cookie Salted Caramel 50g
Brownie-flavored protein cookies - delicious, buttery biscuit with added chocolate, enriched with WPC protein and MPI milk protein isolate, with added clarified butter, no added sugar, no palm oil, 23% protein, fiber source .
Delivery in 24h
100% secure shopping
Returns up to 30 days
Payment on delivery available
---
This article is currently sold out.
Enter your email and we will notify you as soon as it is available.
---
Go on Protein Cookie Salted Caramel p>
As with previous flavor variants, the consistency of the biscuit deserves the highest recognition - it is as it should be, ie, biscuit, soft, like a homemade biscuit, while many other protein biscuits are simply protein bars cut into a circle. - Here we have only one cake. , soft and slightly crunchy, whose softness and delicacy are broken by pieces of dark chocolate and fragments of chopped hazelnuts. The cake has a delicate, natural flavor, pleasantly buttery to caramel and does not have an exaggerated sweetness, without a sweet aftertaste. The taste sensations are complemented by pieces of classic dark chocolate.
Characteristics p>
High protein content, 23%, from good quality sources in the form of WPC whey protein and MPI whey protein isolate
Without the addition of palm oil - clarified butter was used in the recipe
No added sugar
Fiber source
Perfect consistency
Taste naturally sweet
ul>


Ingredients: 25.2% milk proteins [WPC 80 whey protein concentrate (milk), MPI milk protein isolates, mixture of milk proteins and whey powder (milk)], clarified butter ( Ghee) (milk), humectant: glycerol; unhardened palm fat, sweetener: maltitol; soluble fiber (corn), hazelnut 6%, corn starch, chocolate without sugar 4% (sweetener: maltitol; cocoa mass, emulsifier: lecithin (soybean); cocoa with reduced fat, natural vanilla flavor), cane molasses, soluble fiber (acacia ), soy isolate, growing agent: sodium carbonates; sea ??salt, emulsifier: lecithins (from soy); natural caramel flavor, tapioca starch, salt, cinnamon, sweetener: sucralose

Allergies: May contain gluten, nuts p>

Weight: 50gr p>

Expiration batch: Consult packaging p>

We inform you that the food products for sale in this online store may contain substances or products that cause allergies or intolerances. If you need it, ask for help or additional clarifications from our customer support.
NUTRITIONAL VALUE PER 100 G DO PRODUCT:
Energy value:
1818kJ / 437kcal </ td>
Fat
26 g </ td >
- including saturated fat acids
13 g
Carbohydrates
31 g
- including & ccedil; & uacute; cares
4.5 g
Fiber
9.4 g
Proteins
23 g
Sal
0.98 g
Write a Review
You must Login to review this product
Login