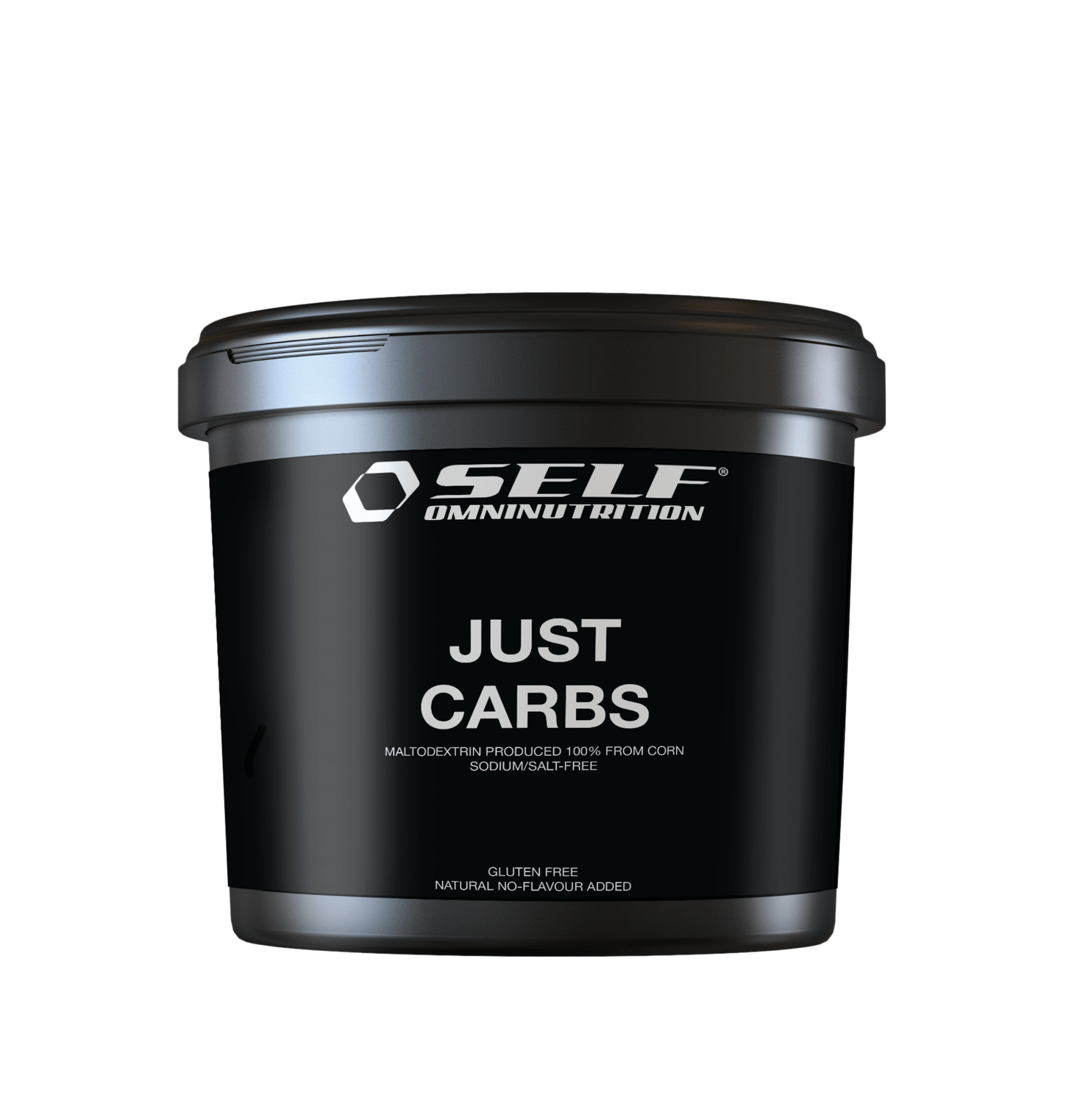 out of stock
Just Carbs - 2kg
2kg of fast digesting carbohydrate source, ideal for pre, intra and post workout.
Free deliveries to the mainland Iberian Peninsula
100% secure shopping
Returns up to 30 days
Payment on delivery available
---
This article is currently sold out.
Enter your email and we will notify you as soon as it is available.
---
MALTODEXTRIN. p>
Preparation: 100 g (approx. 3 measures) / 300 ml of water. p>
Ingredients: Maltodextrin (corn). May contain traces of EGG, MILK and SOY. p>
Batch and consume preferably before: Consult packaging p>
Net Weight: 2 kg p>
Origin: Sweden p>
Conservation: Cool and dry place in closed packaging p>
Nutritional Information per 100 g: Energy Value: 384 kcal / 1597 kJ | Lipids: 0 g (of which saturated: 0 g) | Carbohydrates: 96 g (of which sugars: 7 g) | Proteins: 0 g | Salt: 0 g p>
We inform you that the food products for sale in this online store may contain substances or products that cause allergies or intolerances. If you need, ask for additional help or clarification in our customer support. p>
JUST CARBS is an easily digestible and easily absorbed energy supplement of maltodextrin (carbohydrates). The product has a neutral flavor and can be added to food and drink to increase energy content. It can be ingested in very high concentrations without any problem for the stomach. The product is perfect for refilling carbohydrates. p>
Benefits p>
Perfect for refilling carbs
Suitable for intensive and prolonged physical activity
Improves absorption of other nutrients, such as amino acid
ul>
| | |
| --- | --- |
| NUTRITIONAL VALUE | PER 100 GR |
| Energy Value | 384 kcal/1597 kJ |
| Lipid | 0 g |
| of which saturated | 0 g |
| Carbon Hydrates | 96 g |
| of which sugars | 7 g |
| Proteins | 0 g |
| Salt | 0 g |
p>
Aditional Information
Write a Review
You must Login to review this product
Login