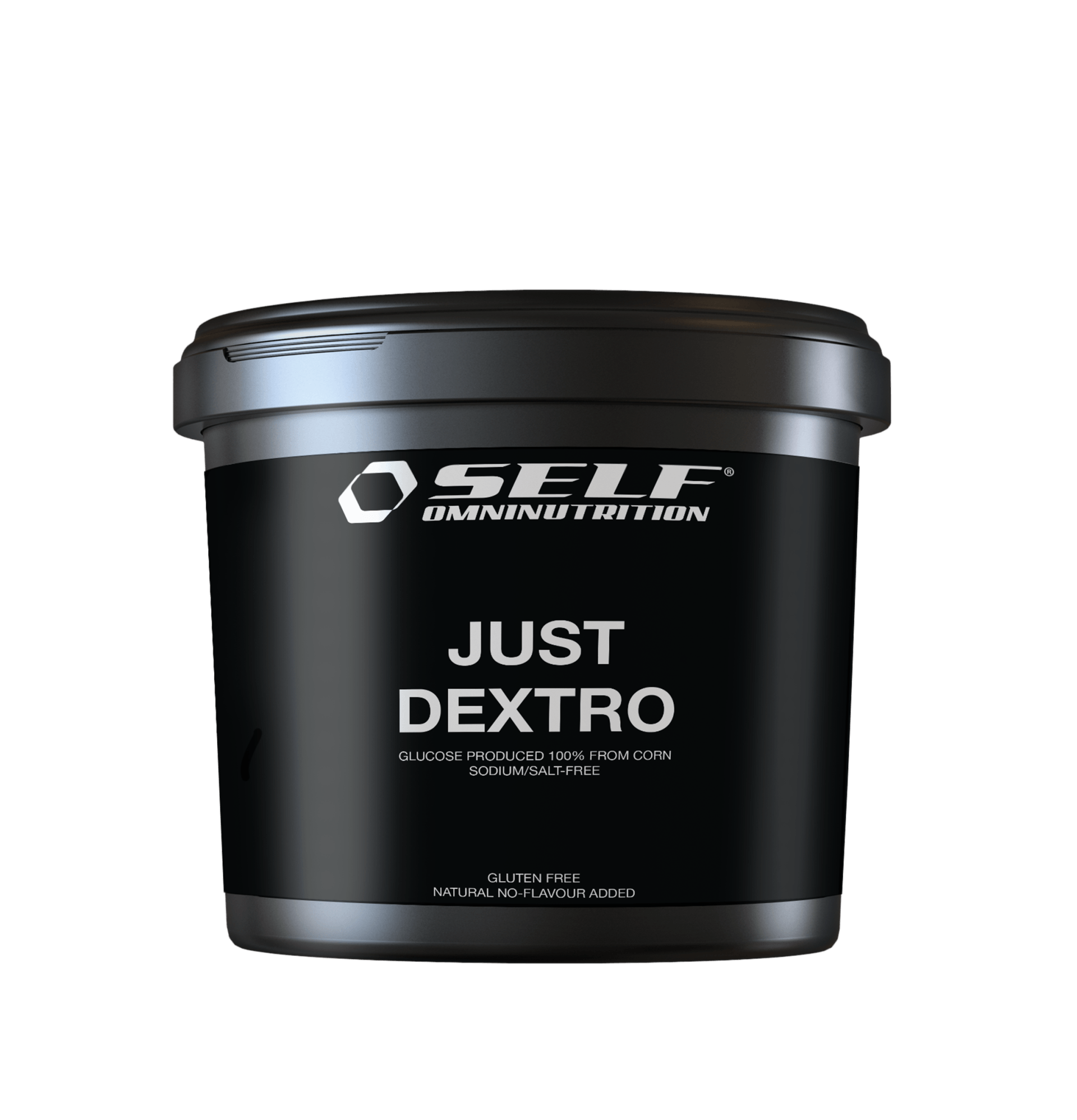 out of stock
Just Dextro - 2kg
It increases blood sugar levels and is ideal for athletes who want to quickly increase energy levels.
Delivery in 24h
100% secure shopping
Returns up to 30 days
Payment on delivery available
---
This article is currently sold out.
Enter your email and we will notify you as soon as it is available.
---
Glucose p>
Just dextro contains energy in the form of pure glucose, is absorbed quickly in the body and provides a rapid increase in energy, both psychological and physical. Blood sugar consists of dextrose, so it effectively increases the level of insulin, which, in turn, actively opens up for optimal absorption of amino acids. Dextrose is 70-75% less sweet than ordinary sugar. p>
Benefits p>
Restores muscle energy
Facilitates the absorption of glucose and amino acids
Rapid energy boost
ul>

Nutritional Information per 100 gr: 384 kcal / 1597 kJ | Lipids: 0 gr (of which saturated: 0 gr) | Carbohydrates: 96 gr (of which sugars: 7 gr) | Proteins: 0 gr | Salt: 0 gr p>

Preparation: 100 gr (approx. 3 measures) / 300 ml of water. p>

Ingredients: Dextrose (corn). May contain traces of egg, milk and soy p>

Net Weight: 2 kg p>

Origin: Sweden p>

Conservation: Cool and dry place in closed packaging p>

Expiration batch: Consult packaging p>

We inform you that the food products for sale in this online store may contain substances or products that cause allergies or intolerances. If you need, ask for additional help or clarification in our customer support. p>

p>
| | |
| --- | --- |
| NUTRITIONAL VALUE | PER 100 GR |
| Energy Value | 384 kcal/1597 kJ |
| Lipid | 0 g |
| of which saturated | 0 g |
| Carbon Hydrates | 96g |
| of which sugars | 7g |
| Proteins | 0 g |
| Salt | 0 g |
p>
Aditional Information
Write a Review
You must Login to review this product
Login