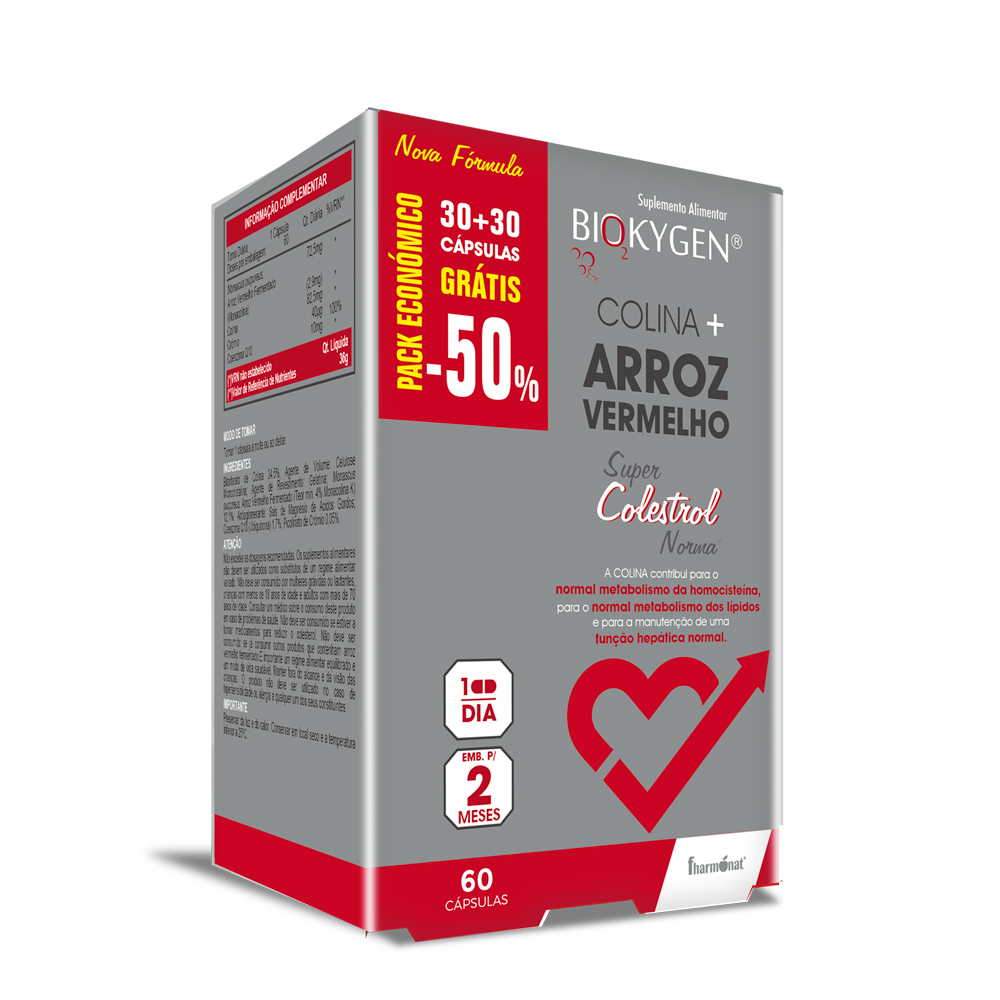 Biokygen Red Rice 30+30 Caps
Natural Product with Red Rice for Cholesterol
Delivery in 24h
100% secure shopping
Returns up to 30 days
---
Food Supplement
Red Rice Biokygen é a food supplement with Monakolin K from red fermented rice that contributes to the maintenance of normal blood cholesterol levels.
Warnings: É It is advisable to consult a doctor or nutritionist whenever you have questions about the consumption of this product. the recommended daily dose. Pregnant or lactating women, children under the age of 18 and people with medical conditions should consult a health care professional before taking this or any other dietary supplement. Keep the package out of the reach of children. This food supplement should not be used as a substitute for a varied diet. This food supplement is not intended to diagnose, treat, cure or prevent any disease.
Ingredients: Monascus purpureus, Fermented Red Rice (Monacolina K), Hill.
Recommended Daily Dose: Take 1 capsule & agrave; night or at bedtime.
Complementary Information p>
Take Daily : 1 Capsule p>

Serves per Package: 30 p>

QT. DAILY
% VRN*1
Momascus purpureus
333.33mg
*
Red Fermented Rice
(Monocholine K)
(10mg)
*
Hill
41.3mg
*
(*) VRN not established p>
(*1) Nutrient reflow value p>
Net quantity: 42.6g p>
Aditional Information
Write a Review
You must Login to review this product
Login
Delivery in 24h
Delivered the next business day if made before 4pm
Returns up to 30 days
We accept returns up to 30 days from the delivery date
24/7 Support
We are available to answer all your questions