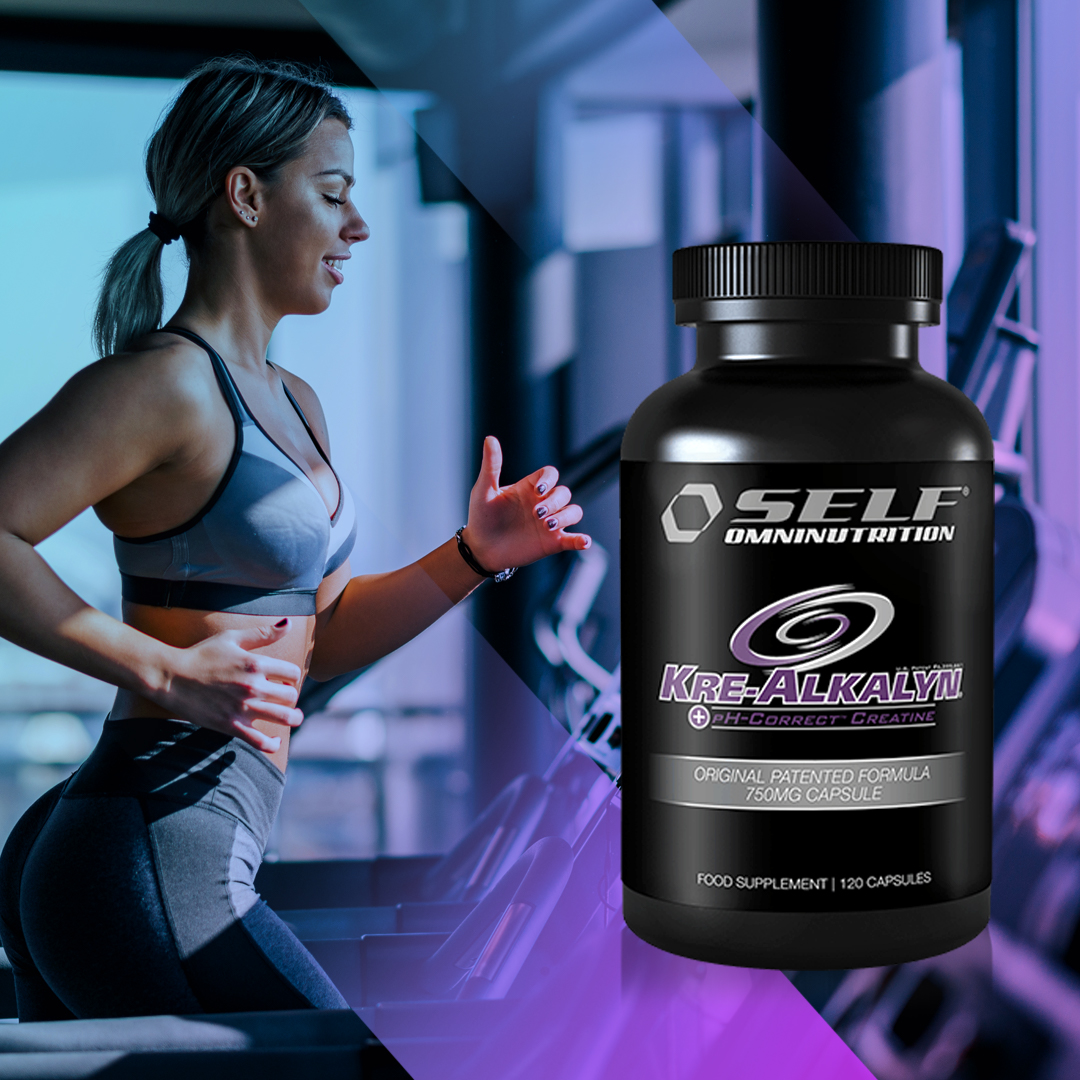 Kre-Alkalyn - 120 tbts
Hurry! This offer is limited.
Kre-Alkalyn®, increases energy levels, stimulates muscle growth, improves muscle repair
Create a FitBen account and receive an additional 10% off on your first purchase
Delivery in 24h
100% secure shopping
Returns up to 30 days
Payment on delivery available
---
Promotion valid from 2022-08-01 to 2022-08-31 unless out of stock
Food Supplement p>
Kre-Alkalyn® works by helping the body to produce adenosine triphosphate, essential for energy between cells. This increase in the production of ATP in the muscles creates more energy for the athlete, allowing for harder and longer-lasting exercises and, consequently, greater protein synthesis (muscle growth). This product makes the muscles super hydrated, increasing muscle volume. This super-hydrated environment increases glycogen synthesis, which consequently stimulates muscle growth. As glycogen increases significantly with the use of creatine supplementation, post-workout muscle repair also improves. Buffered creatine differs from classic creatine simply because it does not turn into creatinine, an inactive sub-metabolite; this means that the main characteristic of the product lies in the best efficiency with the same dosage.
Warnings: The food supplement does not replace a versatile diet. The recommended dose should not be exceeded. The product should not be used during breastfeeding, pregnancy, or by children, or for long periods without medical consultation. p>
Ingredients (per 2 capsules): Kre-alkaline (buffered creatine monohydrate) 1.5g, bovine gelatin, capsule (anti-caking agent (E570), dye (E171)). p>
Benefits p>
Kre-Alkalyn® branded buffered creatine monohydrate
Increase energy levels
Stimulates muscle growth
Improves muscle repair
ul>

Recommended Daily Dose: 2 capsules. p>

Quantity: 120 capsules p>

Origin: Sweden p>

Conservation: Cool and dry place in closed packaging p>

Expiration batch: Consult packaging p>

We inform you that the food products for sale in this online store may contain substances or products that cause allergies or intolerances. If you need, ask for additional help or clarification in our customer support. p>

p>

p>
| | |
| --- | --- |
| NUTRITIONAL VALUE | BY 2 CAPSULES |
| Kre-alkaline (buffered creatine monohydrate) | 1.5g |
bovine gelatin, capsule (anti-caking agent (E570), dye (E171)). p>
Aditional Information
Write a Review
You must Login to review this product
Login