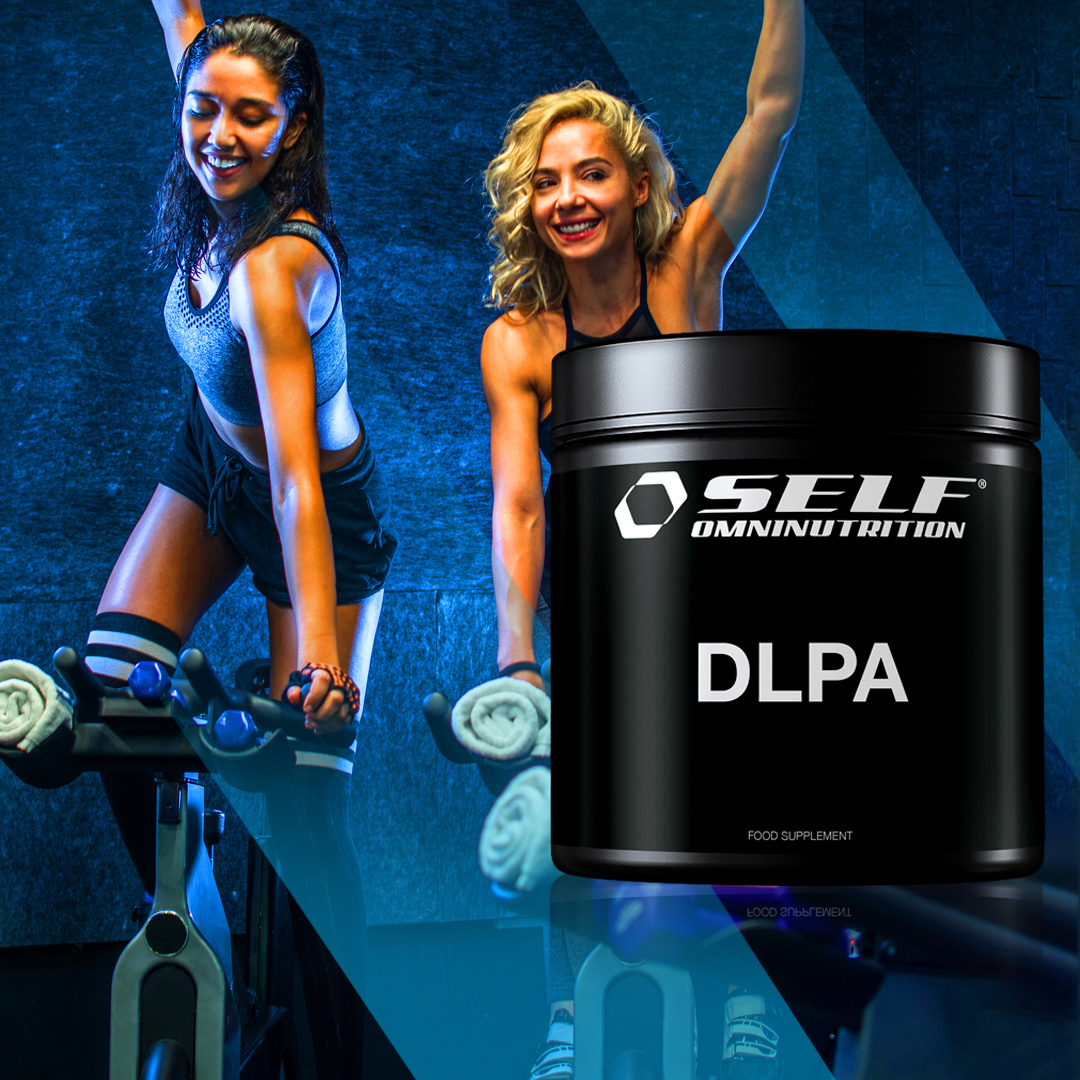 DLPA - 200gms
Increases pain tolerance, reduces hunger, improves mood.
Delivery in 24h
100% secure shopping
Returns up to 30 days
Payment on delivery available
---
Food Supplement
DLPA contains the amino acid DL-phenylalanine. DL-phenylalanine increases the levels of certain signaling substances in the brain, which, among other things, improve mood, suppress appetite and have mild pain-relieving properties. DLPA produces and activates morphine-like hormones, called endorphins, that prolong the body's natural pain, relieving reactions to injuries and illnesses. These hormones also affect heart rate, blood pressure, oxygen consumption, blood sugar concentration, fat renewal and various functions in the brain.
Benefits
Increases pain tolerance

Reduces hunger

Best mood

ul>

Warnings: The product is aimed exclusively at adults, and should be used with a varied, balanced diet and a healthy lifestyle. Do not exceed recommended serving. Do not use during breastfeeding, pregnancy, or by children, in case of treatment with hypolipidemic and hypoglycemic drugs, liver and kidney disease, or for long periods without medical consultation.

Recommended Daily Dose: 2 gr (approx. 1 scoop) / 300 ml of water in a shaker, shaking with each use to distribute the ingredient.

Ingredients: DL- Phenylalanine. May contain traces of egg, soya and milk.

Nutritional Information per 100 gr: Energy Value: 0 kcal / 0 kJ | Lipids: 0 gr (of which saturated: 0 gr) | Carbohydrates: 0 gr (of which sugars: 0 gr) | Proteins: 0 gr | Salt: 0 gr.

Net Weight: 200 gr

Origin: Sweden

Conservation: Cool and dry place in closed packaging

Expiration Batch: Consult packaging

We inform that the food products for sale in this online store may contain substances or products that cause allergies or intolerances. If you need, ask for additional help or clarification in our customer support.

| | |
| --- | --- |
| Nutritional Information | PER 100 GR |
| Energy Value | 0 kcal/0 kJ |
| Lipid | 0g |
| of which saturated | 0g |
| Carbohydrates | 0g |
| of which sugars | 0g |
| Proteins | 0g |
| Sal | 0g |

p>

p>

p>

p>

p>

p>

Aditional Information

Write a Review

You must Login to review this product

Login
Delivery in 24h
Delivered the next business day if made before 4pm
Returns up to 30 days
We accept returns up to 30 days from the delivery date
24/7 Support
We are available to answer all your questions