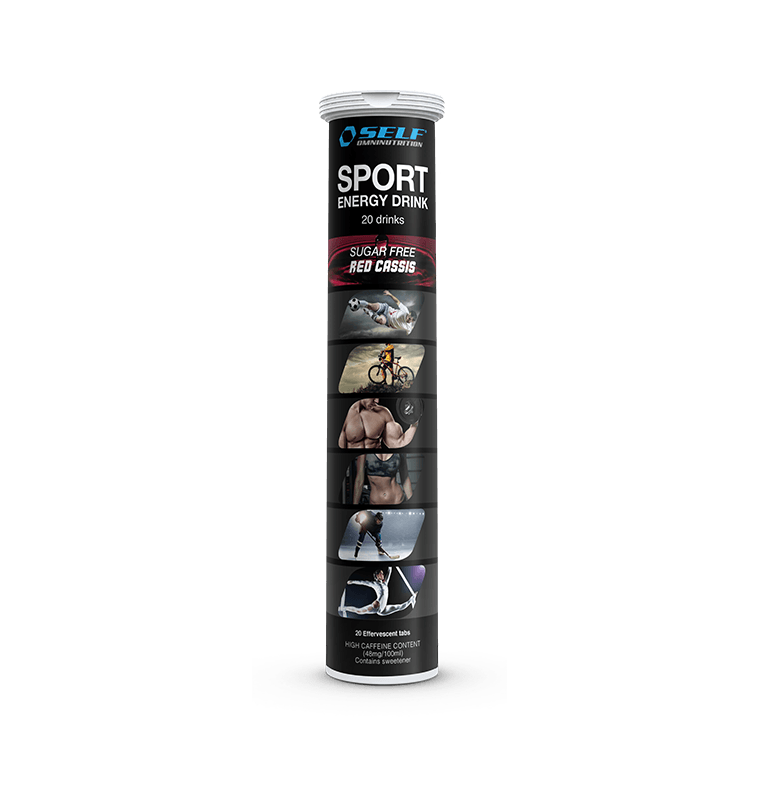 Sport Energy
Reduce tiredness and fatigue, increase physical endurance.
Free deliveries to the mainland Iberian Peninsula
100% secure shopping
Returns up to 30 days
Payment on delivery available
---
Food supplement containing vitamins, taurine and caffeine. A mixture that helps to reduce the feeling of fatigue and exhaustion. A perfect product with a quick effect that helps you carry out all your daily tasks, such as work, studies, sports activities and disco nights. Especially suitable before a long trip with you behind the wheel; increases concentration and slows fatigue. p>
Benefits p>
Improves mental and physical performance
Reduces fatigue
Immediate effect
Contributes to the proper functioning of the nervous system
ul>
EFERVESCENT TABLE FOR ENERGY DRINK WITHOUT SUGAR.
CONTAINS SWEETENER.
HIGH CAFFEINE CONTENT.
NOT RECOMMENDED FOR CHILDREN, PREGNANT AND INFANT (48 mg / 100ml).
Dosage: Dissolve 1 tablet / 250 ml of water. p>
Ingredients: Acidity regulator (E330, E500), taurine, caffeine (3%), hardening agent (E420, E1209), glucose, aroma, sweetener (E955), inositol, dye (E162, E163), vitamin (B3, B5, B6, B12). p>
Batch and consume preferably before: Consult packaging
Quantity: 20 tablets
Origin: Sweden
Conservation: Cool and dry place in closed packaging
Nutritional Information per 100 g: Energy Value: 1 kcal / 5 kJ | Lipids: (*) g (of which saturated fatty acids: (*) g) | Carbohydrates: <0.1 (of which sugars: <0.1 g) | Proteins: (*) g | Salt: 0.24 g. (*) - Insignificant quantities. p>
We inform you that the food products for sale in this online store may contain substances or products that cause allergies or intolerances. If you need, ask for additional help or clarification in our customer support.
p>
 re>                                        

Aditional Information


                    
Write a Review
You must Login to review this product
Login