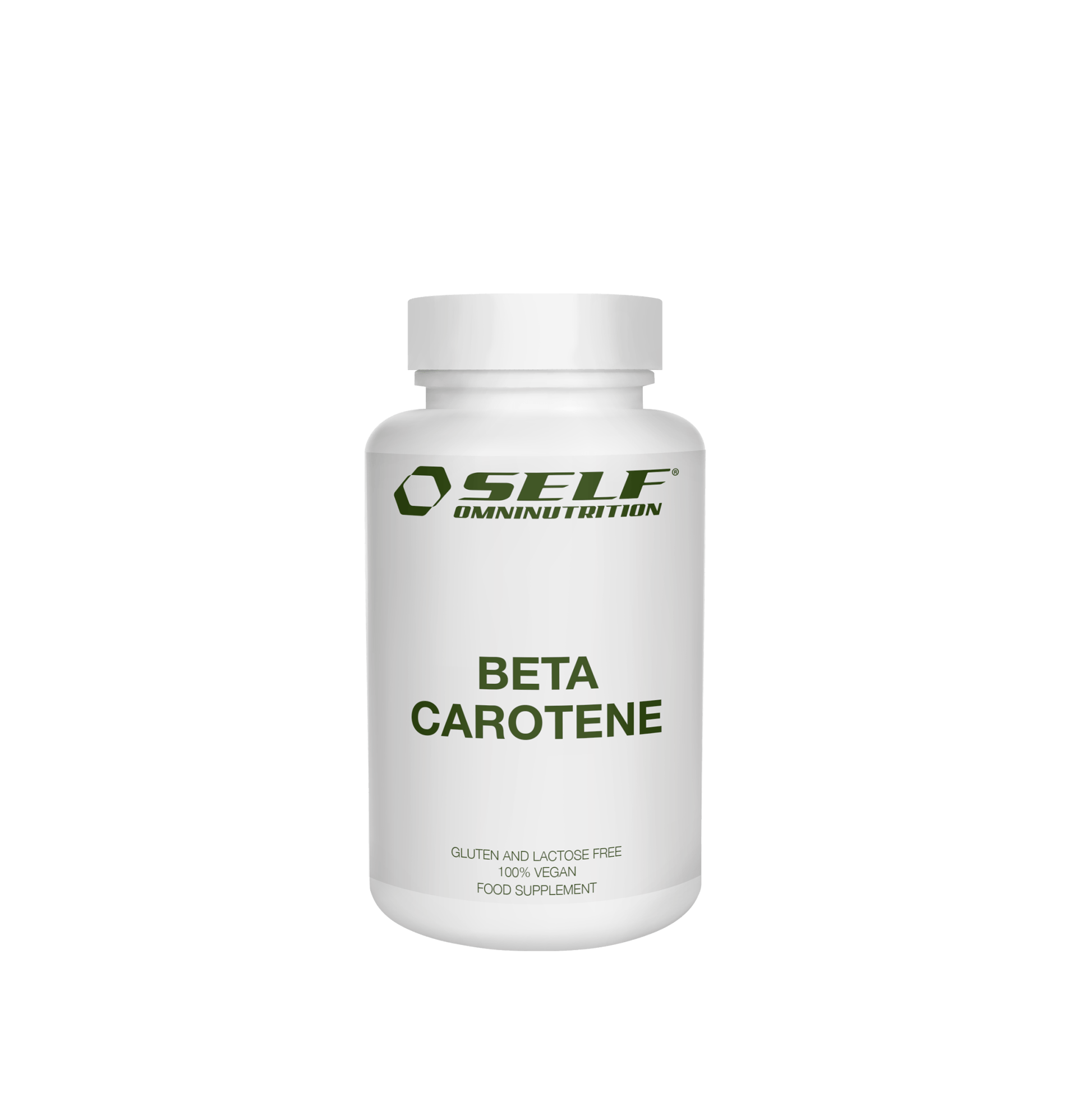 out of stock
Beta Carotene - 60 tbts
Reduces skin's sensitivity to sunlight, helps keep skin supple, soft and healthy, supports immune defenses, antioxidants.
Create a FitBen account and receive an additional 10% off on your first purchase
Delivery in 24h
100% secure shopping
Returns up to 30 days
Payment on delivery available
---
This article is currently sold out.
Enter your email and we will notify you as soon as it is available.
---
Promotion valid from 2022-08-01 to 2022-08-31 unless out of stock
Food Supplement
Beta-carotene contains the carotenoid beta-carotene, which belongs to the most widespread group of dyes available in nature. As a preliminary stage of vitamin A, beta-carotene is a useful means of preventing skin exposure to the sun, maintaining growth, repairing body tissue and keeping skin supple and supple. Therefore, the product should be ingested before exposure to the sun for a healthy and beautiful tan. It protects against free radical damage and is a powerful antioxidant. It also contains copper, which is vital for the skin and its natural pigmentation, but also for the immune defense to work at an ideal level.
Warnings: The product is aimed exclusively at adults, and should be used with a varied, balanced diet and a healthy lifestyle. Do not exceed recommended serving. Do not use during breastfeeding, pregnancy, or by children, or for long periods without medical consultation.
Ingredients (per 1 capsule): Beta carotene (pro vitamin A 1200ug 150% *) 7.5mg, antioxidant (E300), stabilizer (E460, veg E470b), encapsulating agent (veg E1204). (*) - (EU) Nr 1169/2011 - Reference values for daily nutrients.
Benefits
Reduces skin's sensitivity to sunlight

Helps keep skin soft and healthy

Strengthens immune defenses

Antioxidant

ul>

Recommended daily dose: 1 capsule

Quantity: 60 capsules

Origin: Sweden

Conservation: Cool and dry place in closed packaging

Expiration batch: Consult packaging

We inform you that the food products for sale in this online store may contain substances or products that cause allergies or intolerances. If you need, ask for additional help or clarification in our customer support.
| | |
| --- | --- |
| NUTRITIONAL VALUES | BY 1 CAPSULE |
| Beta carotene (pro vitamin A 1200ug 150%*) | 7.5mg |
Antioxidant (E300), stabilizer (E460, veg E470b), encapsulating agent (veg E1204). p>
(*) – (EU) Nr 1169/2011 – Reference values of daily nutrients. p>
Aditional Information
Write a Review
You must Login to review this product
Login