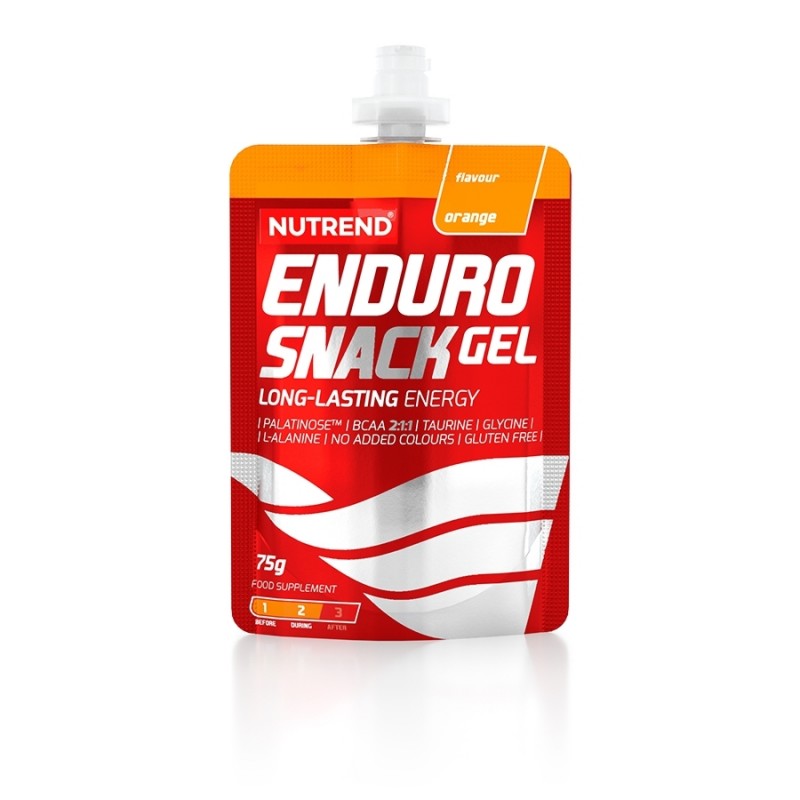 out of stock
Enduro Snack Gel Sachets 75g
Energizing gel with special ingredients for progressive absorption and a lactic acid inhibiting component.
Delivery in 24h
100% secure shopping
Returns up to 30 days
Payment on delivery available
---
This article is currently sold out.
Enter your email and we will notify you as soon as it is available.
---
Enduro Snack Gel (sachet) p>
Energy gel with special ingredients for progressive absorption and a lactic acid inhibiting component. The main constituent is é a carbohydrate with special characteristics (Palatinose) that presents a gradual absorption and high energy quality, without causing any osmotic alteration, therefore it is not; It is necessary to drink the water after use. p>
Warnings: Do not exceed the expressly recommended daily dose. Keep out of reach of children. Food supplements should not be used as a substitute for a varied and balanced diet and healthy lifestyle. p>
Features: p>
Single Pack
Easy opening and closing
Eliminates Fatigue
With palatinosis
For long term use
ul>

Usage Mode: p>

20 minutes before physical activity consume half a sachet

1-2 sachets can be used per hour of effort

ul>

Ingredients: water, isomaltulose, glucose, xanthan gum thickener, natural flavor, taurine, glycine, L-leucine, L-alanine, citric and water acidity regulator lic, L-isoleucine, L-Valine, sodium benzoate and preservative ascorbic acid, L-carnosine, sweetener acesulfame-k and sucralose. p>

Weight: 75gr (unit) p>

Expiration batch: consult packaging p>

We inform you that the food products for sale in this online store may contain substances or products that cause allergies or intolerances. If you need it, ask for help or additional clarifications from our customer support.

p>

p>
| | |
| --- | --- |
| | Per Serving (per 75g) |
| L-Valine | 125mg |
| L-Isoleucine | 125mg |
| L-Leucine | 250mg |
| Taurine | 500mg |
| Sodium | 0.08g |
| Fiber | 0g |
| of which you care | 28.5g |
| Carbon Hydrates | 29.3g |
| Proteins | 1.3g |
| Energy Value | 502KJ/118Kcal |
| L-Alanine | 250mg |
| L-Carnosine | 25mg |
Write a Review
You must Login to review this product
Login
Delivery in 24h
Delivered the next business day if made before 4pm
Returns up to 30 days
We accept returns up to 30 days from the delivery date
24/7 Support
We are available to answer all your questions