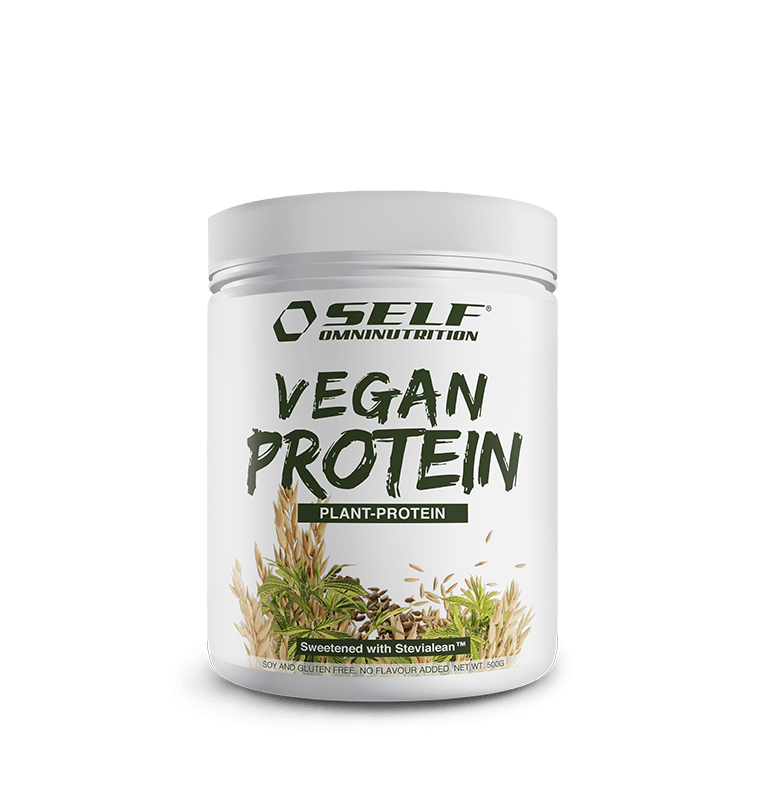 Self Omninutrition - 100% Vegan Protein With Stevia - 500gr
Hurry! This offer is limited.
Protein of vegetable origin. Rich in proteins, contains omega 3 and omega 6, anti-inflammatory function, rich in calcium and iron, rich in fiber and essential amino acids.
Create a FitBen account and receive an additional 10% off on your first purchase
Delivery in 24h
100% secure shopping
Returns up to 30 days
Payment on delivery available
---
Promotion valid from 2022-08-01 to 2022-08-31 unless out of stock
Vegan Protein
Contains Sweetener
Nutritional Information per 100 gr: Energy Value: 430 kcal / 1790 kJ | Lipids: 12 gr (of which saturated fatty acids: 1 gr) | Carbohydrates: 12 gr (of which sugars: 1 gr) | Proteins: 68 gr | Salt: 0.1 gr. p>
Ingredients: Oats (42%), rice (27%), hemp (13%), flax seeds (9%), sunflower seeds, psyllium seeds, emulsifier (E322) (sunflower), sweetener (E960).
Benefits
High in protein
Contains omega 3 and omega 6

Anti-inflammatory function

Rich in calcium and iron

Rich in fiber

ul>

Dose: 30 gr (approx. 1 measure) / 250 ml of water p>

Net Weight: 500 gr p>

Origin: Sweden p>

Conservation: Cool and dry place in closed packaging

Expiration batch: Consult packaging

We inform you that the food products for sale in this online store, may contain substances or products that cause allergies or intolerances. If you need, ask for additional help or clarification in our customer support.

p>
| | |
| --- | --- |
| NUTRITIONAL VALUE | PER 100 GR |
| Energy Value | 430 kcal/1790 kJ |
| Lipid | 12g |
| of which saturated fatty acids | 1g |
| Carbohydrates | 12g |
| of which sugars | 1g |
| Proteins | 68g |
| Sal | 0.1 g |
p>
Aditional Information
Write a Review
You must Login to review this product
Login