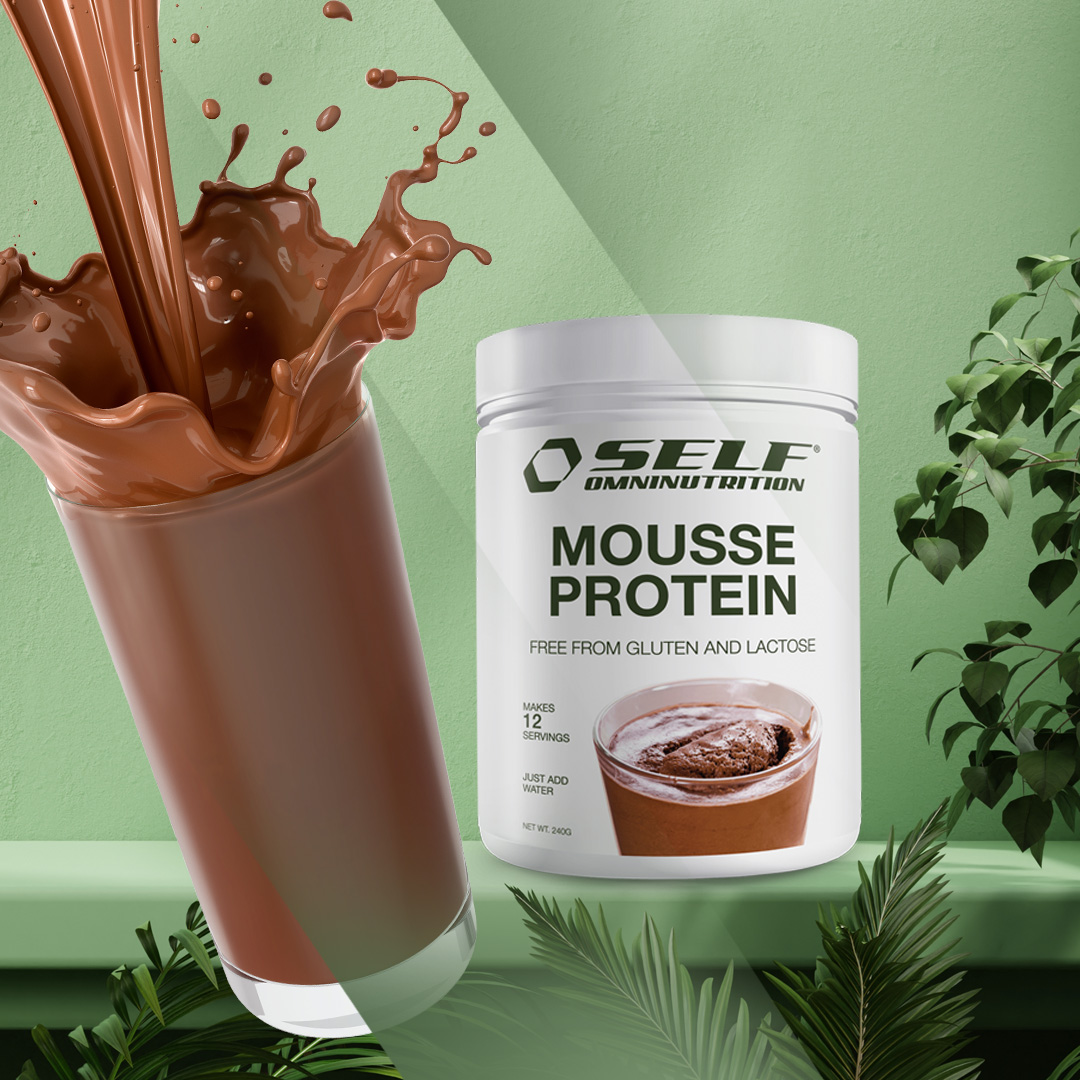 Mousse Protein - 240gr Chocolate
Hurry! This offer is limited.
Dessert rich in protein, low in fat and carbohydrates, lactose-free and gluten-free, easy to prepare, only 68 calories
Create a FitBen account and receive an additional 10% off on your first purchase
Delivery in 24h
100% secure shopping
Returns up to 30 days
Payment on delivery available
---
Promotion valid from 2022-08-01 to 2022-08-31 unless out of stock
Chocolate Protein Prepared For Desert
Contains Sweetener
A high quality whey protein powder mix that can be easily prepared for a protein-rich mousse dessert. A dessert with an exquisite flavor, perfect for breakfast or for a protein-rich snack, provides energy and motivation to get to know your day. The content of this product also makes it perfect for consuming immediately after physical activity.
Benefits
Protein-rich dessert

Low fat and carbohydrate content

Gluten and lactose free

Easy to prepare

Only 68 calories

ul>

Nutritional Information per 100 gr: Energy Value: 341 kcal / 1426 kJ | Lipids: 5 gr (of which saturated: 4 gr) | Carbohydrates: 4 gr (of which sugars: 2.5 gr) | Proteins: 65 gr | Salt: 0.2 gr

Dose: 20 gr (approx. 1 measure) / 200 ml of water in a shaker. Tip: use an electric mixer, put in a bowl and let stand in the refrigerator for 10 to 20 minutes.

Ingredients: Milk whey protein, milk protein, cocoa, stabilizer (E466), aroma, emulsifier (E322) (sunflower, soya), sweetener (E955). May contain traces of ovo.

Net Weight: 240 gr

Origin: Sweden

Conservation: Cool and dry place in closed packaging

Expiration batch: Consult packaging

We inform you that the food products for sale in this online store may contain substances or products that cause allergies or intolerances. If you need, ask for additional help or clarification in our customer support.

| | |
| --- | --- |
| NUTRITIONAL VALUE | PER 100 GR |
| Energy Value | 341 kcal/1426 kJ |
| Clean | 5g |
| of which saturated | 4g |
| Carbohydrates | 4g |
| of which sugars | 2.5g |
| Proteins | 65g |
| Salt | 0.2g |

p>

Aditional Information

Write a Review

You must Login to review this product

Login
Delivery in 24h
Delivered the next business day if made before 4pm
Returns up to 30 days
We accept returns up to 30 days from the delivery date
24/7 Support
We are available to answer all your questions