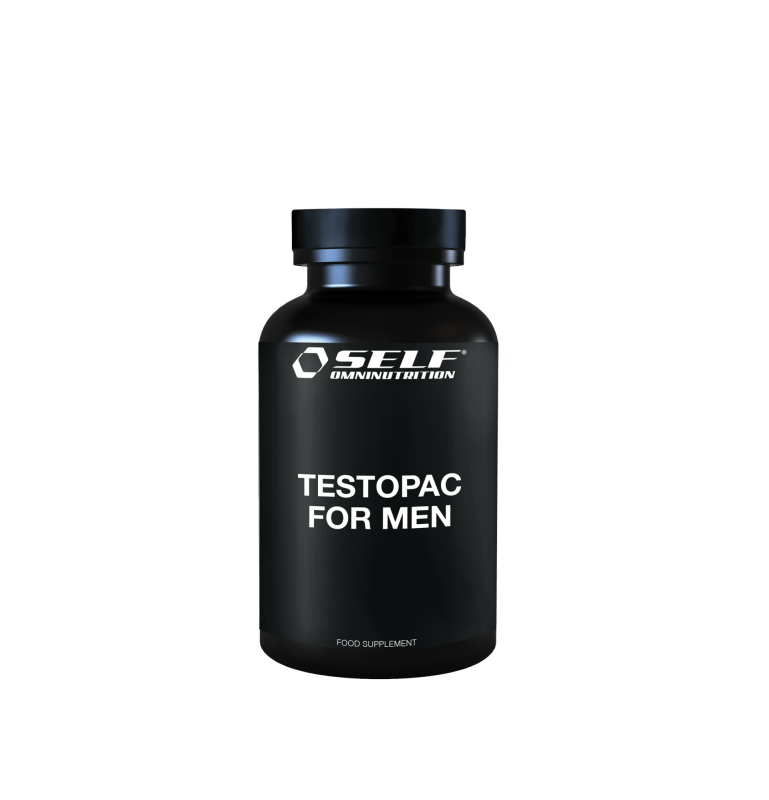 Testo Pac - 120 tbts
Promotes fat burning, supports sexual health and improves sleep.
Enjoy a 20% DISCOUNT on purchases equal to or greater than 50,00 €.
100% secure shopping
Returns up to 30 days
---
Benefits p>
Increases the natural level of testosterone
Increases libido and muscle growth
Improves immune functions
Encourages fat loss
FOOD SUPPLEMENT.
Recommended Daily Dose: 4 capsules. p>
Ingredients (per 4 capsules): D-aspartic acid (DAA) 1820mg, nettle extract (Urtica dioica, folium) 260mg, ginger extract (Zingiber officinale, radix-rhizoma) 160mg, terrestrial tribulus fructus extract (90% tot. saponins; 20% protodioscin) 160mg, OAT extract (200: 1) (Avena sativa, fructus-summitas) 160mg, selenium (natrium- / sodium selenate) 82.5µg (150% *), vitamin D (cholecalciferol) 10µg (200% *), zinc (zinc gluconate) 12.5mg (125% *), vitamin B6 (pyridoxine-Hcl) 2.8mg (200% *), capsule (bovine gelatin, stabilizer (E422), dye ( E171, E172). (*) - (EU) Nr 1169/2011 - Reference values ??for daily nutrients. p>
Warnings: The product is aimed exclusively at adults, and should be used with a varied, balanced diet and a healthy lifestyle. Do not exceed recommended serving. Do not use during breastfeeding, pregnancy, or by children, or for long periods without medical consultation. p>
Batch and consume preferably before: Consult packaging p>
Quantity: 120 capsules Origin: Sweden p>
Conservation: Cool and dry place in closed packaging p>
We inform you that the food products for sale in this online store may contain substances or products that cause allergies or intolerances. If you need, ask for additional help or clarification in our customer support.
Aditional Information
Write a Review
You must Login to review this product
Login