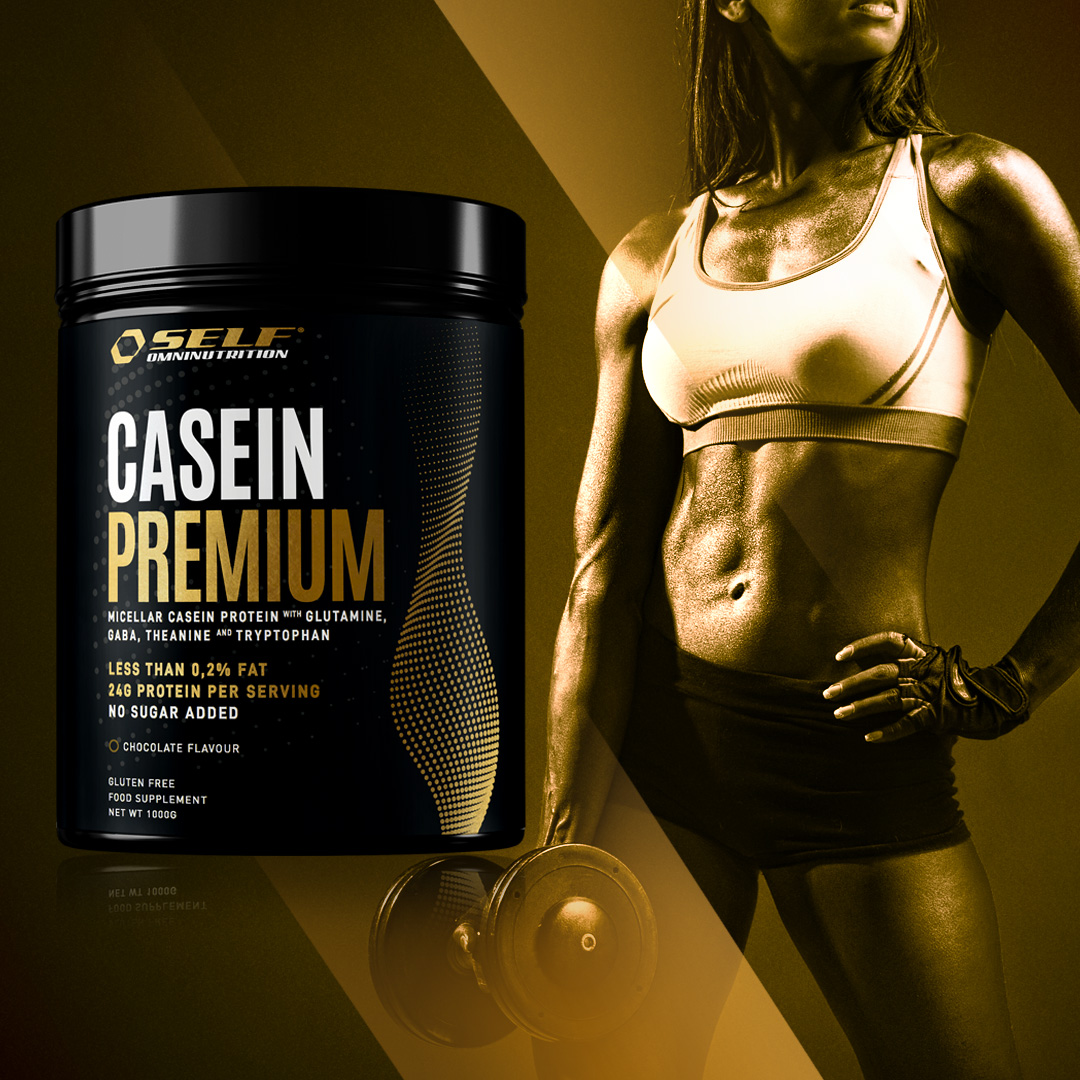 out of stock
Caseín Premium G. 1Kg
Slow-release protein powder to be ingested before bedtime, promotes muscle growth and maintenance of muscle mass, Micellar casein without added sugar, 24g protein and only 0.5 fat, with the addition of Tryptophan, Glutamine, Gaba and Theanine.
Create a FitBen account and receive an additional 10% off on your first purchase
Delivery in 24h
100% secure shopping
Returns up to 30 days
Payment on delivery available
---
This article is currently sold out.
Enter your email and we will notify you as soon as it is available.
---
Promotion valid from 2022-08-01 to 2022-08-31 unless out of stock
Food Supplement p>
Contains Sweetener p>
Warnings: The product is intended exclusively for adults and should be used with a varied, balanced diet and a healthy lifestyle. Do not exceed recommended serving. Do not use during breastfeeding, pregnancy, or with children, or for long periods without medical advice. p>
Benefits:
p>
Slow-release protein powder to be taken before bed

Promotes muscle growth and maintenance of muscle mass

Micellar Casein No Added Sugar

24 gr of protein and only 0.5 grams of fat


With added tryptophan, glutamine, gaba and theanine

ul>

Recommended daily dose: 30 gr (apx. 1 measure) / 300 ml of water in a shaker. p>

Informazioni nutrizionali per 100 gr: Energy value: 356 kcal / 1487 kJ | Lipidi: 1.4 gr (di cui acidi grassi saturi: 0.8 gr) | Carbohydrate: 3.8 gr (di cui zuccheri: 3.4 gr) | Protein: 82 gr | Sale: 1.80 gr.

Ingredients - Chocolate: Micellar casein (milk), l-glutamine (5%), aroma, gamma aminobutyric acid (0.6%), l-tryptophan (0.3%), l-theanine (0.3%), acidity regulator (E331), salt, potassium chloride, sweetener (sulcralose, E950). p>

Net weight: 1 kg p>

Origin: Sweden p>

Conservation: Cool and dry place in closed packaging p>

Expiration batch: Consult parkaging p>

We inform you that the food products for sale in this online store may contain substances or products that cause allergies or intolerances. If you need it, ask for help or additional clarifications from our customer support. p>
 

re>


 re>


 re>


 re>


 

re                  
| | |
| --- | --- |
| NUTRITIONAL VALUES | PER 100 GR |
| Energy Value | 356 kcal/1487 kJ |
| Lipid | 1.4 g |
| of which saturated fatty acids | 0.8 g |
| Carbon Hydrates | 3.8 g |
| of which sugars | 3.4 g |
| Proteins | 82 g |
| Sal | 1.80 g |
p>
Aditional Information
Write a Review
You must Login to review this product
Login