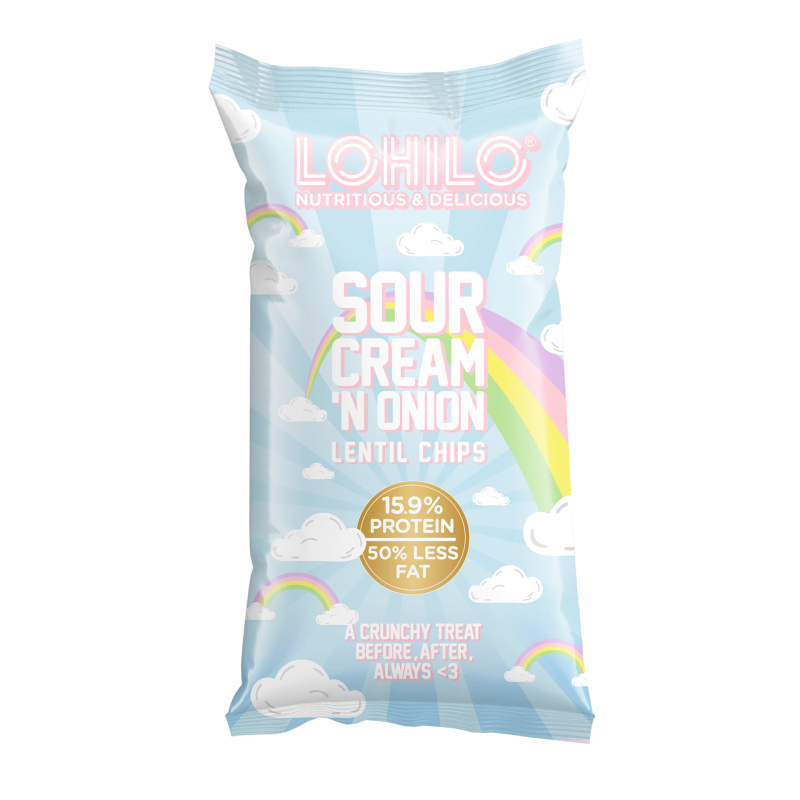 out of stock
Loaded with protein, it has 50% less fat than normal chips. Flavor Cream & Onion Lentil.
100% secure shopping
Returns up to 30 days
---
This article is currently sold out.
Enter your email and we will notify you as soon as it is available.
---
Lentil chips with onion flavor and sour cream p>
Ingredientes: Lentil flour (47%), corn flour, rice flour, potato starch, salt, sugar, dried vegetables (onion, parsley leaves, garlic), LACTOSE, MILK powder, flavor enhancer (E621, E635), antioxidant (E330), acidic NATA aroma, anti-caking agent (E341). p>
Batch and consume preferably before: Consult packaging p>
Net Weight: 90 g Origin: Sweden Conservation: Cool and dry place (16 ° C to 18 ° C)
Nutritional Information per 100 g: Energy Value: 450 kcal / 1889 kJ | Lipids: 16.3 g (of which saturated: 1.5 g) | Carbohydrates: 58.1 g (of which sugars: 4.3 g) | Proteins: 15.9 g | Salt: 3.3 g p>
We inform you that the food products for sale in this online store may contain substances or products that cause allergies or intolerances. If you need, ask for additional help or clarification in our customer support.
Aditional Information
Write a Review
You must Login to review this product
Login