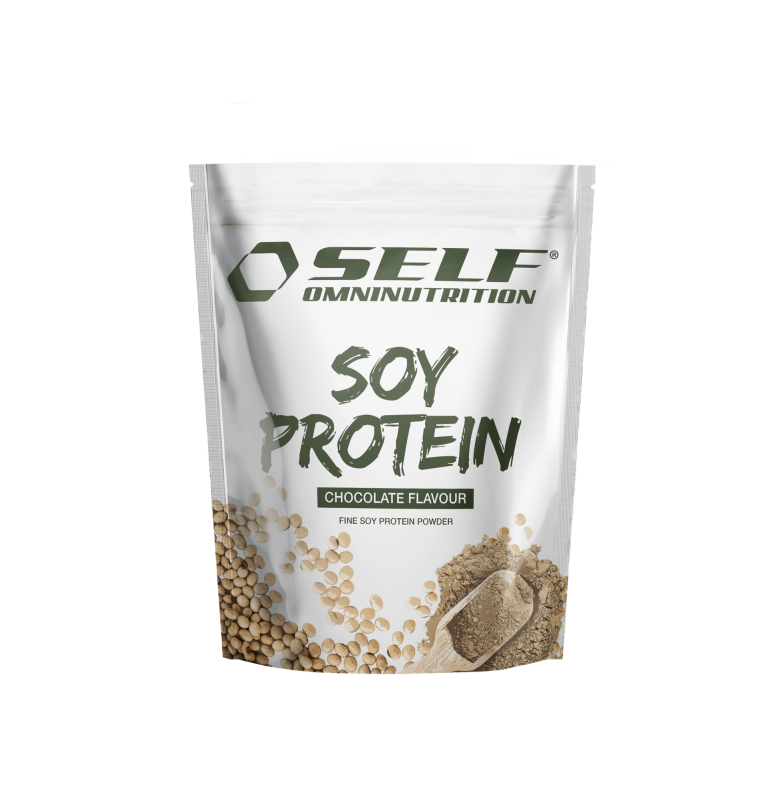 Soy Protein - 1kg
100% isolated soy protein, 91% protein content, contains healthy isoflavones, sweetened with Stevia.
Enjoy a 10% DISCOUNT on purchases equal to or greater than 30,00 €.
Offer of FitBen Beach Rackets on purchases of 50.00 € or more
Free deliveries to the mainland Iberian Peninsula
100% secure shopping
Returns up to 30 days
Payment on delivery available
---
Non-GMO soy protein 100% isolated, with almost no fat and carbohydrates. A naturally high content of glutamine, arginine and branched-chain amino acids provides soy proteins with the same protein value as casein, whey and egg, according to the WHO (World Health Organization). This value system is called PDCAAS and is determined by the quality of a protein, based on its amino acid content and digestibility (the maximum is 1). Research has shown that proteins isolated from soy do not influence estrogen production. Some studies have also shown an increase in the production of thyroxine T4, a hormone that regulates the speed of metabolism and can reduce triglyceride levels (which can be defined as our fat stocks. Fat molecules are synthesized and transported to the cells of fat with blood, where they will be stored as an energy reserve. If the blood triglyceride level is greater than 200 mg / dl, it may increase the risk of developing cardiovascular disorders and weight problems). This product is an excellent option for vegetarians, vegans and people with an intolerance to eggs, dairy products and their derivatives. The particularly high amount of certain amino acids makes it ideal for all athletes who want to increase their daily protein intake. p>
Benefits p>
100% soy protein isolate
91% protein
Contains healthy isoflavones
Sweetened with Stevia
SOY PROTEIN.
CONTAINS SWEETENER.
Preparation: 30 g (approx. 1 measure) / 250 ml of water.
Ingredients - Vanilla: Isolated protein (SOYA), aroma, sweetener E162.
Ingredients - Strawberry: Isolated protein (SOY), aroma, color (E162), sweetener E162.
Ingredients - Chocolate: Isolated protein (SOY), cocoa, aroma, sweetener E162.
Ingredients - Natural: Isolated protein (SOYBEAN).
Batch and consume preferably before: Consult packaging
Net Weight: 1 kg Origin: Sweden
Conservation: Cool and dry place in closed packaging
Nutritional Information per 100 g: Energy Value: 377 kcal / 1576 kJ | Lipids: 1 g (of which saturated fatty acids: 0.2 g) | Carbohydrates: 0.7 g (of which sugars: 0.2 g) | Proteins: 91 g | Salt: 0.3 g.
We inform you that the food products for sale in this online store may contain substances or products that cause allergies or intolerances. If you need, ask for additional help or clarification in our customer support.
 re>


 re>


 re>


 re                                        

Aditional Information


                    
Write a Review
You must Login to review this product
Login