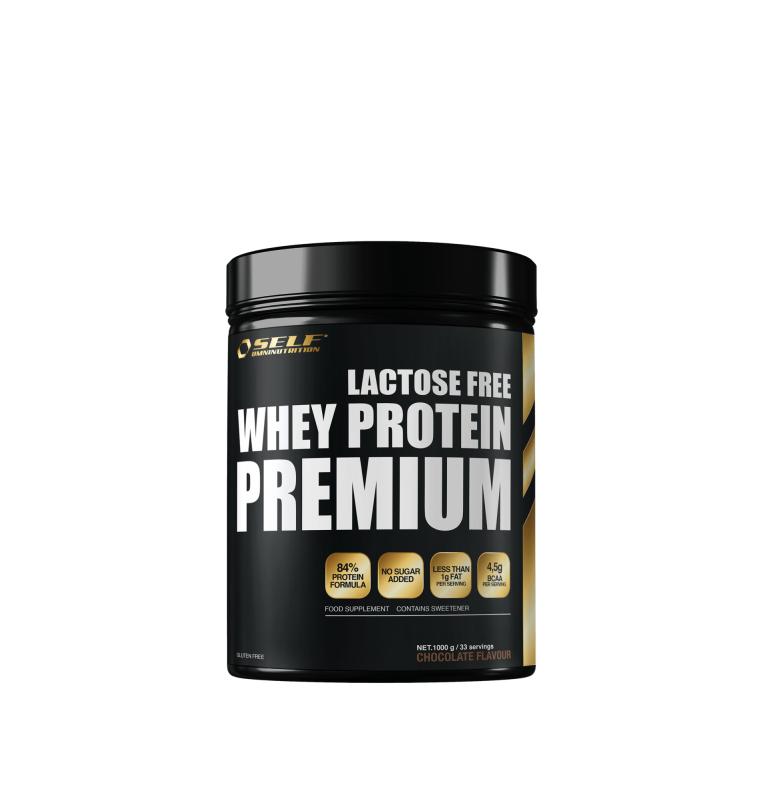 Lactose Free Whey Premium - 1kg
25g of Isolated Whey per serving, low in fat and free of carbohydrates. Rapidly absorbed protein source. Especially as a post-workout to help support lean muscle mass and promote healthy body composition.
Enjoy a 10% DISCOUNT on purchases equal to or greater than 30,00 €.
Offer of FitBen Beach Rackets on purchases of 50.00 € or more
Free deliveries to the mainland Iberian Peninsula
100% secure shopping
Returns up to 30 days
Payment on delivery available
---
FOOD SUPPLEMENT. p>
CONTAINS SWEETENER. p>
Recommended Daily Dose: 30 g (approx. 1 scoop) / 300 ml of water in a shaker. p>
Ingredients - Vanilla: Protein isolated from MILK whey without lactose, glycine, l-alanine, l-lysine, aroma, emulsifier (E322) (SUNFLOWER), sweetener (E955, E950). May contain traces of EGG, OATS and SOY. p>
Ingredients - Strawberry: Protein isolated from MILK serum without lactose, glycine, l-alanine, l-lysine, aroma, emulsifier (E322) (SUNFLOWER), dye (E162), sweetener (E955, E950). May contain traces of EGG, OATS and SOY. p>
Ingredients - Chocolate: Isolated milk protein without lactose, glycine, l-alanine, l-lysine, cocoa, aroma, emulsifier (E322) (SUNFLOWER), sweetener (E955, E950). May contain traces of EGG, OATS and SOY. p>
Warnings: The product is aimed exclusively at adults, and should be used with a varied, balanced diet and a healthy lifestyle. Do not exceed recommended serving. Do not use during breastfeeding, pregnancy, or by children, or for long periods without medical consultation. The product must not be accessible to children under 3 years of age. p>
Batch and consume preferably before: Consult packaging p>
Net Weight: 1 kg p>
Origin: Sweden p>
Conservation: Cool and dry place in closed packaging p>
Nutritional Information per 100 g: Energy Value: 380 kcal / 1590 kJ | Lipids: 3 g (of which saturated: 2.5 g) | Carbohydrates: 4 g (of which sugars: 3.5 g) | Proteins: 84 g | Salt: 0.3 g p>
We inform you that the food products for sale in this online store may contain substances or products that cause allergies or intolerances. If you need, ask for additional help or clarification in our customer support. p>
MICRO WHEY ACTIVE contains high quality whey protein with the biological value of BV104 * extracted from dairy products and with an amino acid composition very similar to human muscle. * The biological value is a measure that indicates the extent to which a food meets a person's amino acid intake. A food with a value of 100 can be consumed half the amount of that with a value of 50, but it still gains the same amount of the most important building blocks of the body. The value depends on the composition and digestibility of the food's amino acids and is defined by the proportion of nitrogen preserved and absorbed. MICRO WHEY ACTIVE contains 84% ??protein and a very low concentration of fat (0.9 g) and carbohydrates (1.2 g) per serving. Rich in essential amino acids, especially branched chain amino acids; it also contains protein fractions, such as glycomacropeptides with glycogenic function (glucose extraction from certain amino acids, such as glycine, valine, isoleucine and alanine). The protein in this product supports protein synthesis, promotes rapid muscle recovery after intensive physical activity, increases muscle mass and muscle strength, which is why one of the best times to take this product is immediately after physical activity. Research has also shown that a whey protein drink before a meal suppresses appetite by about 50%. In addition, it improves bone density, immunity and cardiac functions. It contains an amino acid called cysteine, which is used as a predecessor to glutathione (a powerful antioxidant, perhaps the most important for the human body) that can prevent free radical damage. p>
Benefits p>
Increases muscle mass and strength
Promotes recovery after physical activity
High digestibility
Suppresses appetite when taken before a meal
Lactose free
ul>
| | |
| --- | --- |
| NUTRITIONAL VALUE | PER 100 GR |
| Energy Value | 380 kcal/1590 kJ |
| Lipid | 3g |
| of which saturated | 2.5g |
| Carbon Hydrates | 4g |
| of which sugars | 3.5 g |
| Proteins | 84g |
| Salt | 0.3g |
p>
Aditional Information
Write a Review
You must Login to review this product
Login