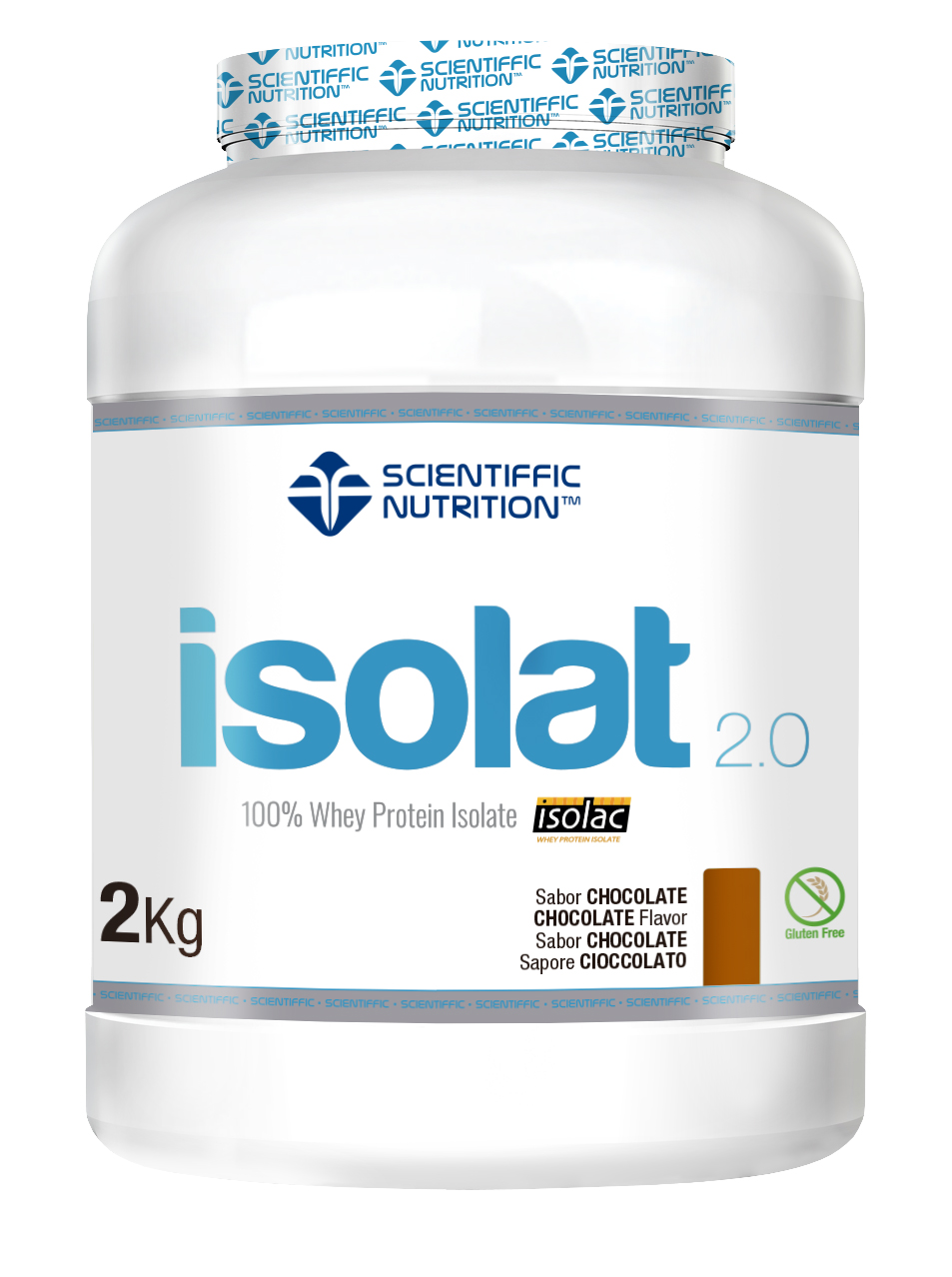 Proteína Isolat 2.0 - 980Gr - Vários Sabores
100% Isolac® Whey Isolado. Enriquecido com Lactase.
Create a FitBen account and receive an additional 10% off on your first purchase
Delivery in 24h
100% secure shopping
Returns up to 30 days
Payment on delivery available
---
Food Supplement p>
100% Isolac® Whey Isolate. Enriched with Lactase. p>
Ingredients*: Isolac® 90% Whey Protein Isolate (Emulsifier - Soy Lecithin) (98g), Flavourings, Lactase (β-Galactosidase) and Sweetener (Sucralose). p>
Allergens: Contains milk and soy derivatives. May contain traces of egg, sulfur dioxide and sulfites, fish, shellfish. Manufactured in a plant that uses raw materials that have these allergens, but that minimizes the risk of cross-contamination. p>
Instructions for use: Dilute 50gr (1 full spoon) in 300ml of water or skimmed milk. Take it once or twice a day. p>
Container: 908gr p>
Flavors: Chocolate, Vanilla, Melon, Salted Caramel p>
Conservation: Cool and dry place in closed packaging p>
Expiration batch: consultar packaging p>
We inform you that the food products for sale in this online store may contain substances or products that cause allergies or intolerances. If you need it, ask for help or additional clarifications from our customer support. p>
Nutritional value Per 100gr* Aminogram Per 100gr* Enzymes Per 100gr*
Energy Value 370.5Kcal = 1548.69KJ Alanine 4.54gr Lactase (β-galactosidase) 0.2gr
Fats 0.98gr Arginine 1.63gr
Fats of which saturated 0.98gr Aspartic acid 9.17gr
Carbohydrates 2.15gr Glutamic acid 15.66gr
Carbohydrates of which sugars 1.02gr Cysteine 2,05gr
Proteins 88.27gr Phenylalanine 2.42gr
Salt 0.37gr Glycine 1.35gr
Histidine 1.33gr p>
Isoleucine 6.28gr p>
Leucine 8.54gr p>
Lysine 8.43gr
Methionine 1.86gr
Proline 5.23gr
Serine 4.29gr
Tyrosine 2.31gr
Threonine 6.12gr
Tryptophan 1.30gr
Valine 5.73gr
*Strawberry-kiwi flavor values. Values ??may vary depending on flavor.
Write a Review
You must Login to review this product
Login