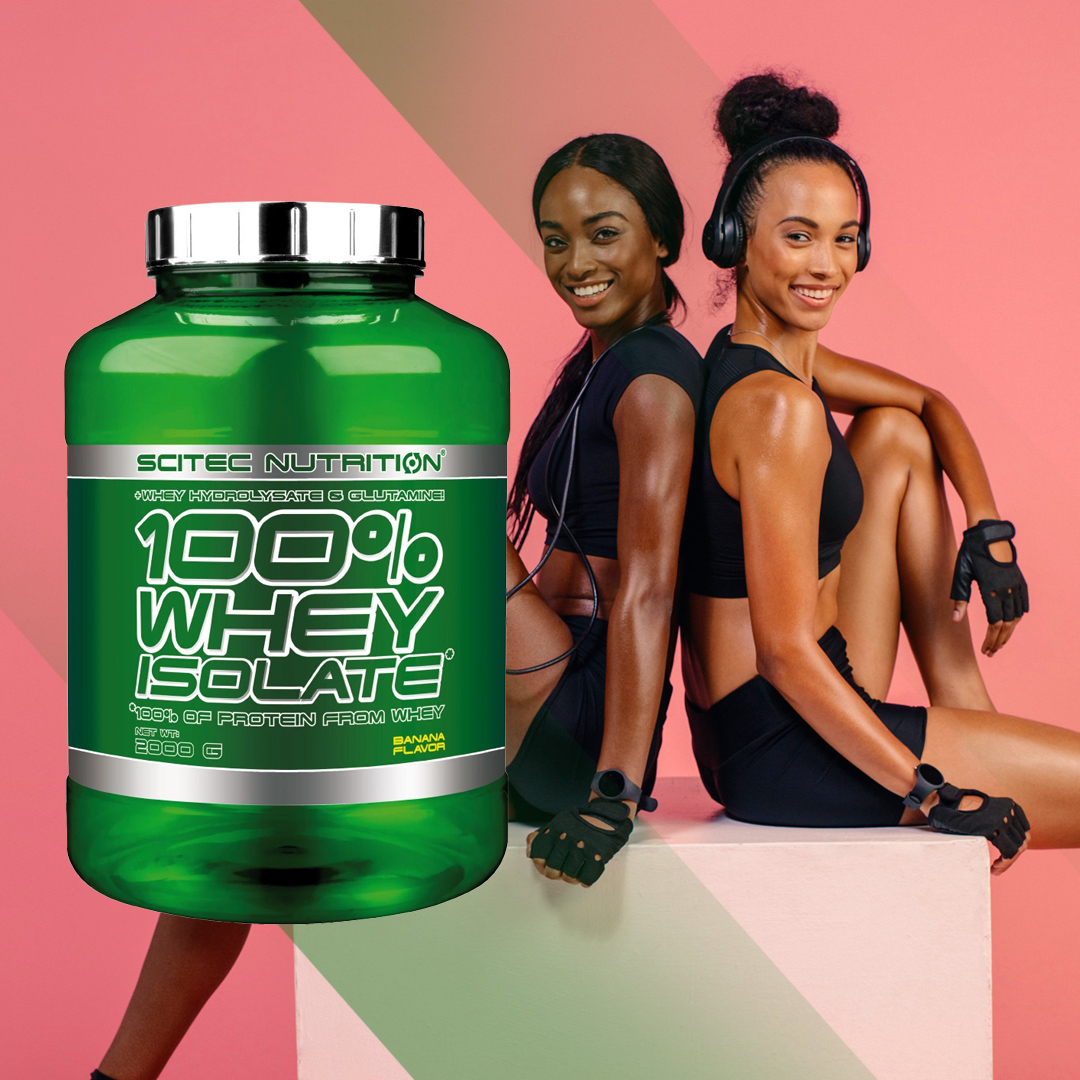 out of stock
Whey 100% Isolate 2000 gr
Delivery in 24h
100% secure shopping
Returns up to 30 days
Payment on delivery available
---
This article is currently sold out.
Enter your email and we will notify you as soon as it is available.
---
Food Supplement p>
Whey 100% Isolada p>
100% Whey Isolate is an excellent quality protein derived from whey isolate and fortified with even faster absorbing whey hydrolyzate. This formula has less carbs than ever before! Generally, "isolated" whey proteins are produced to have a higher percentage of protein than whey "concentrates", which also means that "isolates" have a lower sugar content (including lactose) and fat! p>
Dietary proteins are the source of nitrogen and essential amino acids, which the body needs for tissue growth and maintenance. Therefore, 100% Whey Isolate contributes to the growth and maintenance of muscle mass and also to the maintenance of normal bones*. Whey protein is called complete protein because it provides the body with all the necessary types of amino acids, including the 9 amino acids that the body cannot synthesize and must be provided by the diet (ie, histidine, isoleucine, leucine, lysine , Methionine, Phenylalanine, Threonine, Tryptophan, Valine). p>
100% Whey Isolate has added extra L-Glutamine, which is the most abundant free amino acid in human blood. p>
* These statements have been scientifically proven by the European Food Safety Authority (EFSA) and authorized by the European Commission (EC). p>
How to Use: Mix 1 serving (25 gr) in 300 ml of water, milk or any other liquid. The best time to use it is after training. p>
Allergic Information: Manufactured in a facility that processes milk, egg, gluten, soy, peanut, tree nuts, celery, fish and shellfish ingredients. p>
Warnings: Keep out of reach of children! Use this product in combination with food, as part of a healthy, balanced diet, not as a substitute. p>
Flavors: Chocolate, Vanilla, Strawberry, Banana, Raspberry, Berry Vanilla, Cherry, Chocolate Hazelnut, Coconut, Cream of Orange, Peach. p>
Size: 2,000 gr - 80 servings p>
Ingredients: Microfiltered and ultrafiltered whey protein isolate (milk, emulsifier: soy lecithin), Aromas (coconut, vanilla), L-glutamine, sweeteners (sucralose, acesulfame K), whey protein hydrolyzate ( of 'milk'). p>
*** May have an adverse effect on children's activity and attention. p>
Expiration batch: Consult packaging p>
We inform you that the food products for sale in this online store may contain substances or products that cause allergies or intolerances. If you need it, ask for help or additional clarifications from our customer support.
NUTRITIONAL INFORMATION p>
Portion size: 25 g (2/3 scoop)
25 g
RI% **
100g
25 g
RI% **
100g
Energy
365 kJ
4%
1462 kJ
Protein
21 g
42%
84 g
87 kcal
348 kcal
Sal
0.12 g
2%
0.48 g
Fat
<0.5 g
0%
<0.5 g
L-Glutamine
250 mg
-
1000 mg
of which it saturates
<0.5 g
0%
<0.5 g
Carbohydrate
0.6 g
0.2%
2.4 g
of which sugars
0 g
0%
0 g
** RI%: average adult reference intake (8,400 kJ / 2,000 kcal)
div>
Write a Review
You must Login to review this product
Login
Delivery in 24h
Delivered the next business day if made before 4pm
Returns up to 30 days
We accept returns up to 30 days from the delivery date
24/7 Support
We are available to answer all your questions