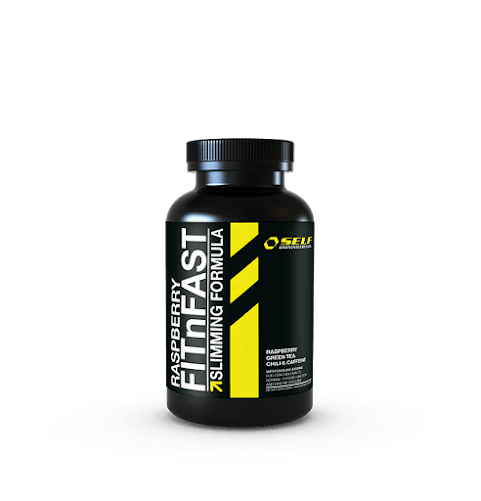 out of stock
FitNFast - 120 tbts
Reduces body fat, preventing fat accumulation. Draining effect.
Create a FitBen account and receive an additional 10% off on your first purchase
Delivery in 24h
100% secure shopping
Returns up to 30 days
Payment on delivery available
---
This article is currently sold out.
Enter your email and we will notify you as soon as it is available.
---
Promotion valid from 2022-08-01 to 2022-08-31 unless out of stock
Dietary Supplement
High Caffeine Content (250mg/dose)
Raspberry Ketone é a compound of metabolites that occur in raspberries. The similarity of this chemical compound with adrenaline and ephedrine has led to an increase in bypass research on this subject. Research has shown that the raspberry ketone increases the production of apidonectin (hormone), produced from fatty tissue in the muscles and liver; this means that large amounts of fat are pumped into the mitochondria to be turned into energy, which will prevent it; the accumulation of body fat. p>
Warnings

: Dietary supplement is not a substitute; a versatile diet. The recommended dose should not be exceeded. The product should not be used during breastfeeding, pregnancy, by children, by people on medication, or for long periods without medical consultation.
Benefits p>
Reduces body fat
Prevents the accumulation of fat
Draining effect
ul>

Daily dose

: 2 capsules

Quantity: 120 capsules p>

Origin: Sweden p>

Conservation

: Cool and dry place in closed packaging

Expiration batch: Consult packaging p>

Please be advised that food products à sale in this online store, may contain substances or products that cause allergies or intolerances. If you need it, ask for additional help or clarification from our customer support team. p>

p>
| | |
| --- | --- |
| NUTRITIONAL VALUE | BY 2 CAPSULES |
| Raspberry extract (Rubus idaeus l. – fructus) | 500mg |
| Green Tea (Camellia sinensis – folium) | 500mg |
| from which EGCG | 300mg |
| coffee | 250mg |
| choline bitartrate | 250mg |
| from which hill | 82.5mg |
| chili extract (Capsicum tannum - fructus) | 150mg |
| iodine (iodine potassium) | 225 mcg 150% |
capsule (gelatin, dye (E120, E172, E171, E131)). p>
Aditional Information
Write a Review
You must Login to review this product
Login