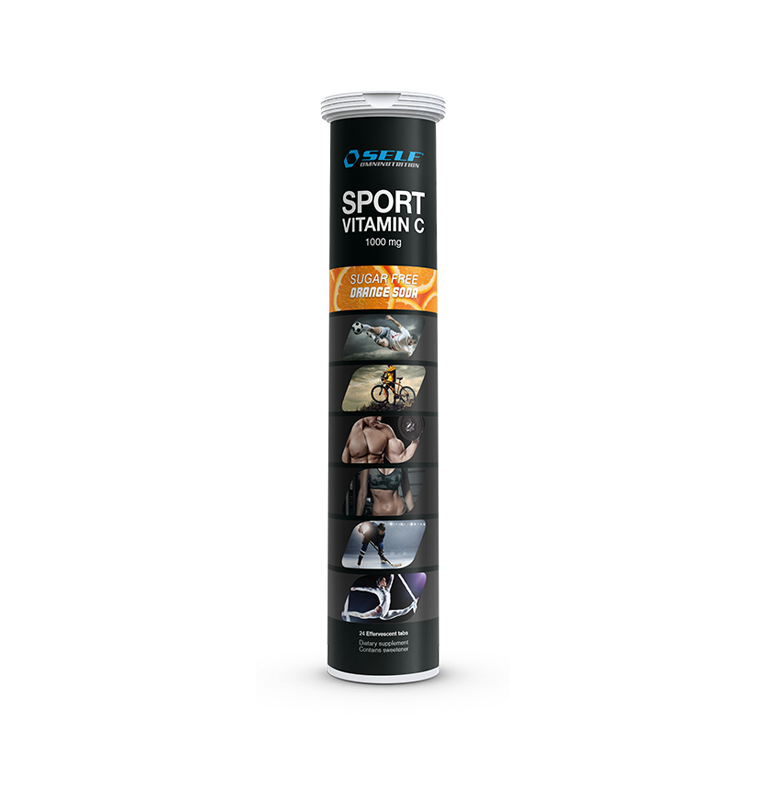 Sport Vitamina C helps in the normal functioning of the immune system, contributes to energy production, contributes to the normal functioning of the nervous system, reduces the feeling of fatigue and exhaustion
100% secure shopping
Returns up to 30 days
---
Benefits: p>
Helps normal immune system function
Contributes to energy production
Contributes to the normal functioning of the nervous system
Reduces the feeling of fatigue and exhaustion
1000 mg of Vitamin C per effervescent tablet
ul>
 re>                  
VIT C.
EFFERVESCENT.
FOOD SUPPLEMENT.
Dosage: Dissolve 1 tablet / 250 ml of water. p>
Warnings: The product is aimed exclusively at adults, and should be used with a varied, balanced diet and a healthy lifestyle. Do not exceed recommended serving. Do not use during breastfeeding, pregnancy, or by children, or for long periods without medical consultation. p>
Ingredients: Acidity regulator (E330, E500), ascorbic acid, hardening agent (E420, E1209), maltodestrin, aroma, sweetener (E955), dye (E160a). p>
Batch and consume preferably before: Consult packaging p>
Quantity: 24 Tablets Origin: Sweden p>
Conservation: Cool and dry place in closed packaging p>
Nutritional Information per 1 Tablet: 1000 mg of Vitamin C (1250% *) p>
We inform you that the food products for sale in this online store may contain substances or products that cause allergies or intolerances. If you need, ask for additional help or clarification in our customer support.
Aditional Information
Write a Review
You must Login to review this product
Login