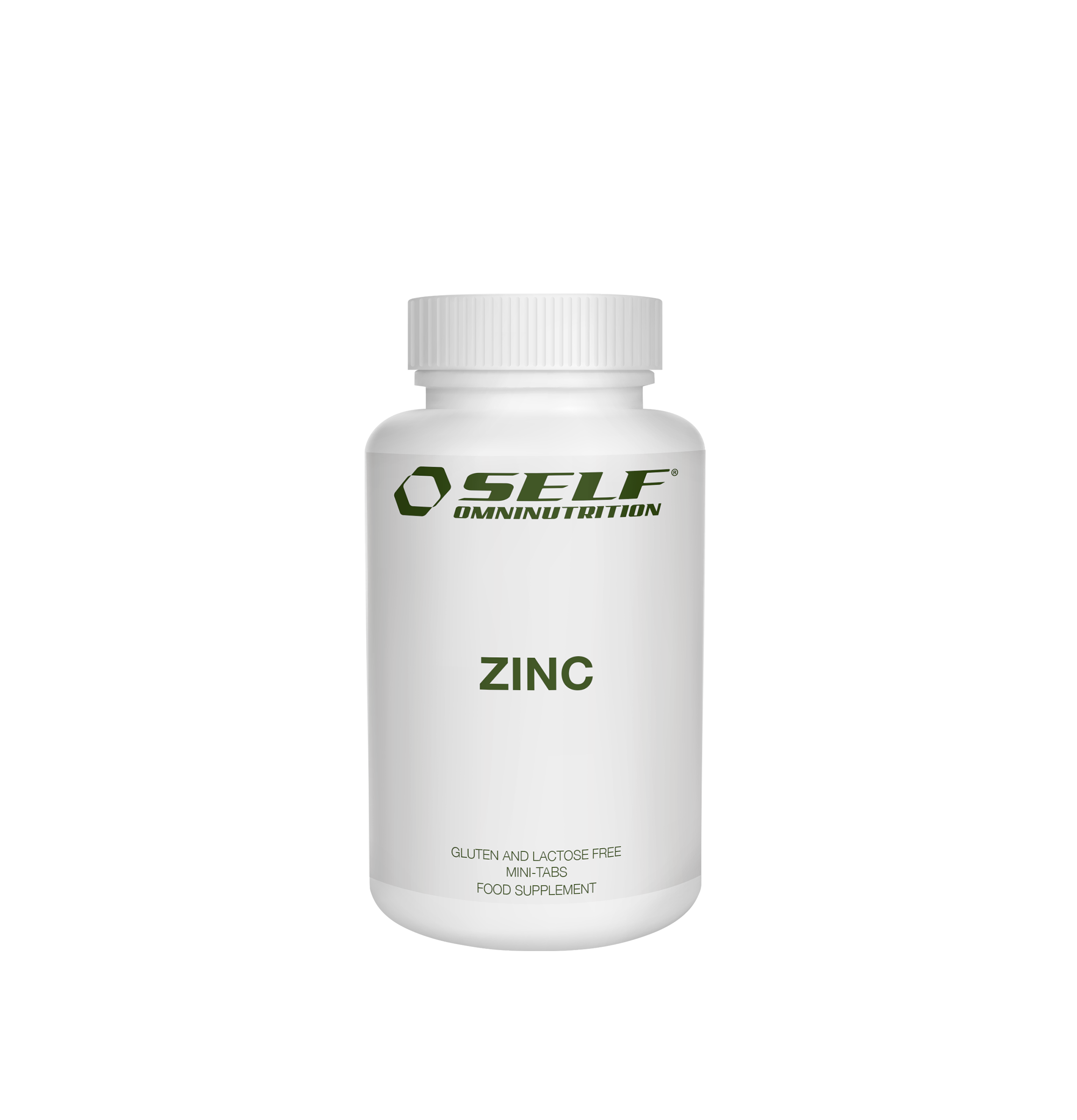 out of stock
Zinc - 100 tbts
Zinc helps support healthy immune system functions, contributes to the protection of cells from stress.
Create a FitBen account and receive an additional 10% off on your first purchase
Delivery in 24h
100% secure shopping
Returns up to 30 days
Payment on delivery available
---
This article is currently sold out.
Enter your email and we will notify you as soon as it is available.
---
Promotion valid from 2022-05-02 to 2022-07-31 unless out of stock
Food Supplement p>
Zinc is important for the body's many functions, in fact this mineral is absolutely necessary for hormonal functions such as insulin, growth hormone and sex hormones. Important for controlling metabolism and therefore body weight.
In men it is important for the production of sperm, lack of zinc causes a decrease in the number of sperm in the semen. Very important during the winter because it is used to fight colds, flu and sinusitis.
It protects the cells from oxidative stress and promotes healthy skin, hair and nails. We must remember that the body can not produce or create a reserve of zinc, therefore it is necessary to include it in the diet, intake of zinc is therefore very important. This product allows you to take the desired amount of zinc in an easy way.
Warnings: The product is aimed exclusively at adults, and should be used with a varied, balanced diet and a healthy lifestyle. Do not exceed recommended serving. Do not use during breastfeeding, pregnancy, or by children, or for long periods without medical consultation.
Recommended daily dose: 1 capsule.
Quantity: 100 capsules
Origin: Sweden
Conservation: Cool and dry place in closed packaging.
Expiration batch: consultar packaging
We inform you that the food products for sale in this online store may contain substances or products that cause allergies or intolerances. If you need, ask for additional help or clarification in our customer support.
p>
| | |
| --- | --- |
| INGREDIENTS | PER 1 CAPSULE |
| zinc | 15 mg (150%*) |
stabilizing agents (E460, E572, E551). p>
* EU Nr. 116/2011 - Recommended Nutritional Values p>
Aditional Information
Write a Review
You must Login to review this product
Login