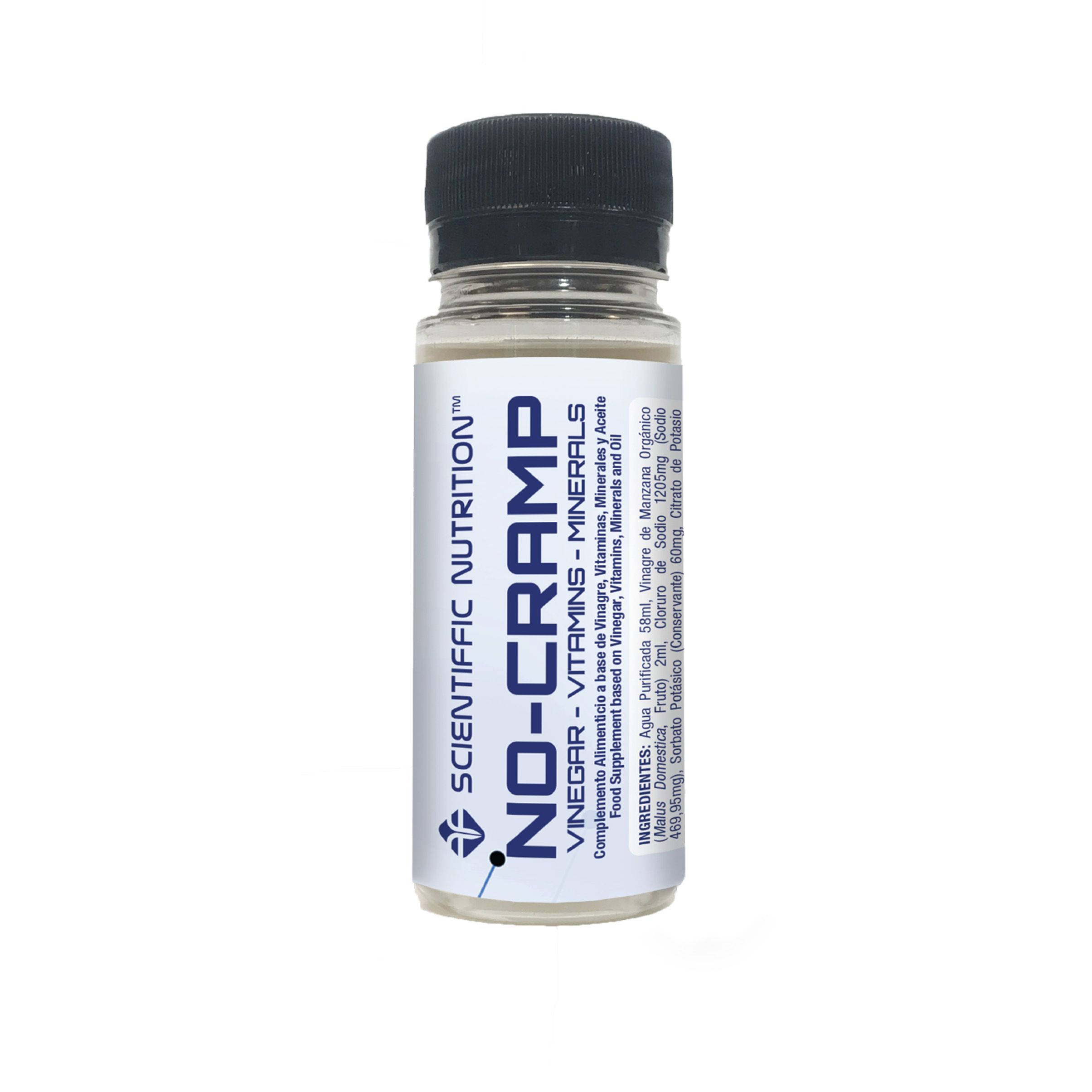 NO-CRAMP 60ML
Elimina cãibras e contraturas músculos em seus testes resistência.
Delivery in 24h
100% secure shopping
Returns up to 30 days
Payment on delivery available
---
Food Supplement
Eliminates muscle cramps and contractures in your endurance tests.
Ingredients: Purified Water, Organic Apple Cider Vinegar (Malus Domestica, Fruits), Sodium Chloride, Preservative (Potassium Sorbate), Potassium Citrate, Dill Essential Oil (Anethum Graveolens, Leaves), L-Ascorbic Acid, D-Alphatocopherol , Zinc Bisglycinate and Acidulant.
Allergens: May contain traces of Gluten, Eggs and Nuts. Manufactured in a plant that uses raw materials that have these allergens, but minimizes the risk of cross-contamination.
How to use: Take 30ml before and during exercise.
Quantity: 60ml
Expiration batch: consult packaging p>
We inform you that the food products sold in this online store may contain substances or products that cause allergies or intolerances. If necessary, ask for help or additional clarification, we do not support the customer.
Minerals P

er 60ml

Vitamins

P

er 60ml
Sodium 470mg Vitamin C 7mg p>
Potassium 19.8mg Vitamin E 1.01mg
Zinc 0.2mg p>
Write a Review
You must Login to review this product
Login