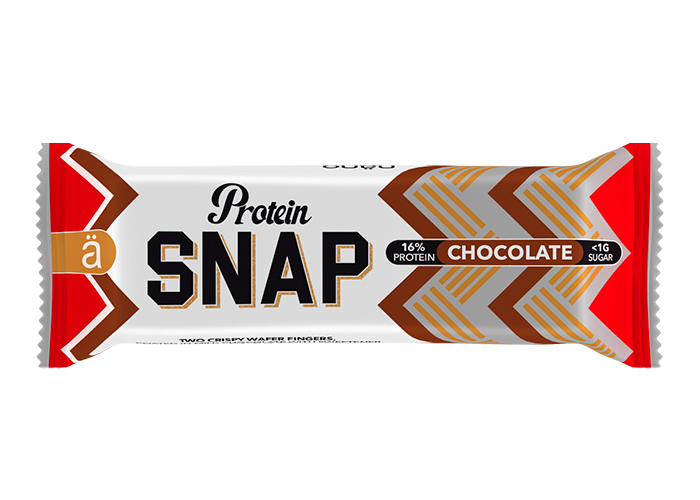 out of stock
Nanosupps - Protein SNAP Chocolate 40g
Doce de leite – chocolate super crocante ! Perfeito para se satisfazer sem se sentir culpado.
Delivery in 48h
100% secure shopping
Returns up to 30 days
Free shipping from €30
---
This article is currently sold out.
Enter your email and we will notify you as soon as it is available.
---
Ingredientes: chocolate ao leite com maltitol 81% [manteiga de cacau, adoçante (maltitol), whey protein concentrado ( leite ), leite integral em pó, cacau em pó desnatado, manteiga concentrada ( leite ) , emulsionante (lecitina), extrato de baunilha bourbon], adoçante ( maltitol), óleo de karité, farinha de arroz, amido de batata, óleo de coco, farinha de teff, farinha de soja, cacau em pó desnatado, emulsionante ( lecitina de soja ), gema de ovo caipira , sal, levedante (bicarbonato de sódio).
Alérgenos: para alérgenos, veja os ingredientes em negrito.
Pode conter pedaços de nozes. Informação importante: atenção: o consumo excessivo pode produzir efeitos laxantes.
Armazenar em local fresco e seco, longe da luz solar direta.
Este produto destina-se a ser utilizado juntamente com um estilo de vida ativo e uma dieta equilibrada. Adequado para vegetarianos. p>
| | | |
| --- | --- | --- |
| Informação Nutricional | /100g | /40g |
| Energia | 1234 KJ / 295 KCAL | 555 KJ / 132 KCAL |
| Gorduras | 4,9 g | 2,2 g |
| – das quais saturadas | 0,9 g | 0,4 g |
| Hidratos de Carbono | 28,1 g | 12,6 g |
| – dos quais açucares | 5,9 g | 2,6 g |
| Proteína | 35,5 g | 16 g |
| Sal | 0,27 g | 0,12 g |
Write a Review
You must Login to review this product
Login