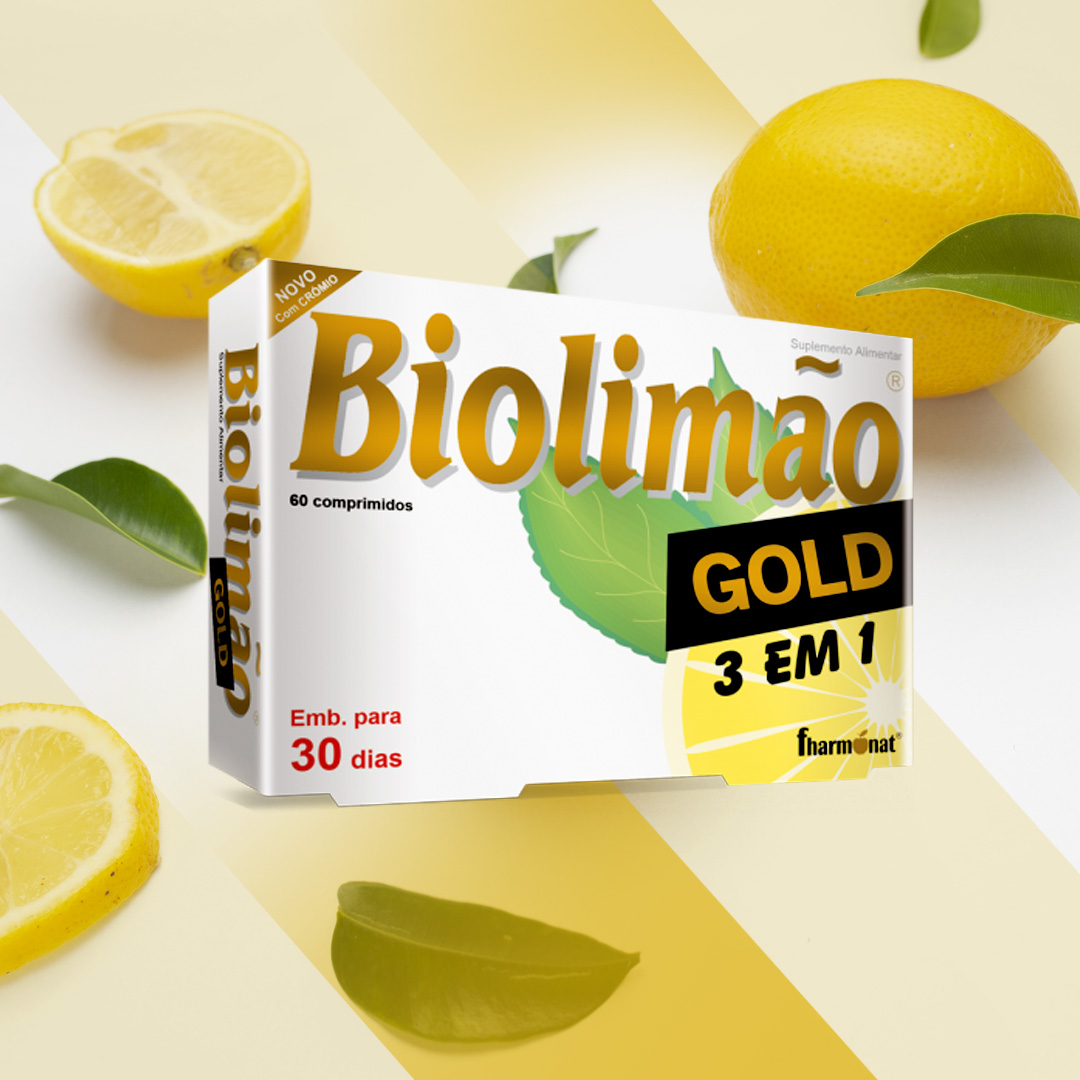 Biolimão Gold 60 Comp.
Biolimão Gold is a very effective natural product for those who want to lose weight, it has satiating, digestive, laxative and cleansing action.
Delivery in 24h
100% secure shopping
Returns up to 30 days
Payment on delivery available
---
div>
div>
Food Supplement
Biolimão Gold
Biolimão Gold is; a very effective natural product for those who want to lose weight, as it has a composition of plants with satiating, digestive, laxative and depurative properties. This supplement reduces appetite, fights cellulite and 'burns' calories and an excellent intestinal regularizer.
Warnings: É It is advisable to consult a doctor or nutritionist whenever you have questions about the consumption of this product. the recommended daily dose. Pregnant or lactating women, children under the age of 18 and people with medical conditions should consult a health care professional before taking this or any other dietary supplement. Keep the package out of the reach of children. This food supplement should not be used as a substitute for a varied diet. This food supplement is not intended to diagnose, treat, cure or prevent any illness.
Ingredients: Fibers 28.6%, Chitosan (Chitosan) 22.9%, Garcinia cambogia 14.3%, Peumus boldus (Bilberry-leaves) 5.7%, Rhamnus purshianus (Sacred Cascara) - Bark) 5.7%.
div>
How to use:
The product should not be used in case of hypersensitivity or allergy to any of its constituents. div>
div>
Recommended daily allowance:
Take 1 tablet at bedtime div>
div>
Quantity:
60 tablets div>
Storage: Cool and dry place in closed packaging (2ºC max 22ªC)
Expiration batch: Consult packaging
Please be advised that food products à sale in this online store, may contain substances or products that cause allergies or intolerances. If you need it, ask for additional help or clarification from our customer support team.
div> div> div>

Complementary Information p>

p>
Daily Takes: 1 tablet p>

Serves per Package: 60 p>

QT. DAILY
% VRN*1
Fibers (Oat, Rye and Barley)
100ug
*
Chitosan, Chitosan
80mg
*
Ext. Dry Conc. Garcinia cambogia, Garcinia
12.5mg
*
Ext. Dry Conc. Cassia angustifolia, Sene
133.34
*
Ext. Dry Conc. Peamus boldus, Bilberry
5mg
*
Ext. Dry Conc. Rhamnus purshiana, Holy Mask
5mg
*
Ext. Dry Conc. Passiflora incarnata, Passiflora
2mg
*
Chromium
40ug
100%
(*) VRN not established p>
(*1) Nutrient reflow value p>
Net quantity: 30.72g p>
Aditional Information
Write a Review
You must Login to review this product
Login
Delivery in 24h
Delivered the next business day if made before 4pm
Returns up to 30 days
We accept returns up to 30 days from the delivery date
24/7 Support
We are available to answer all your questions