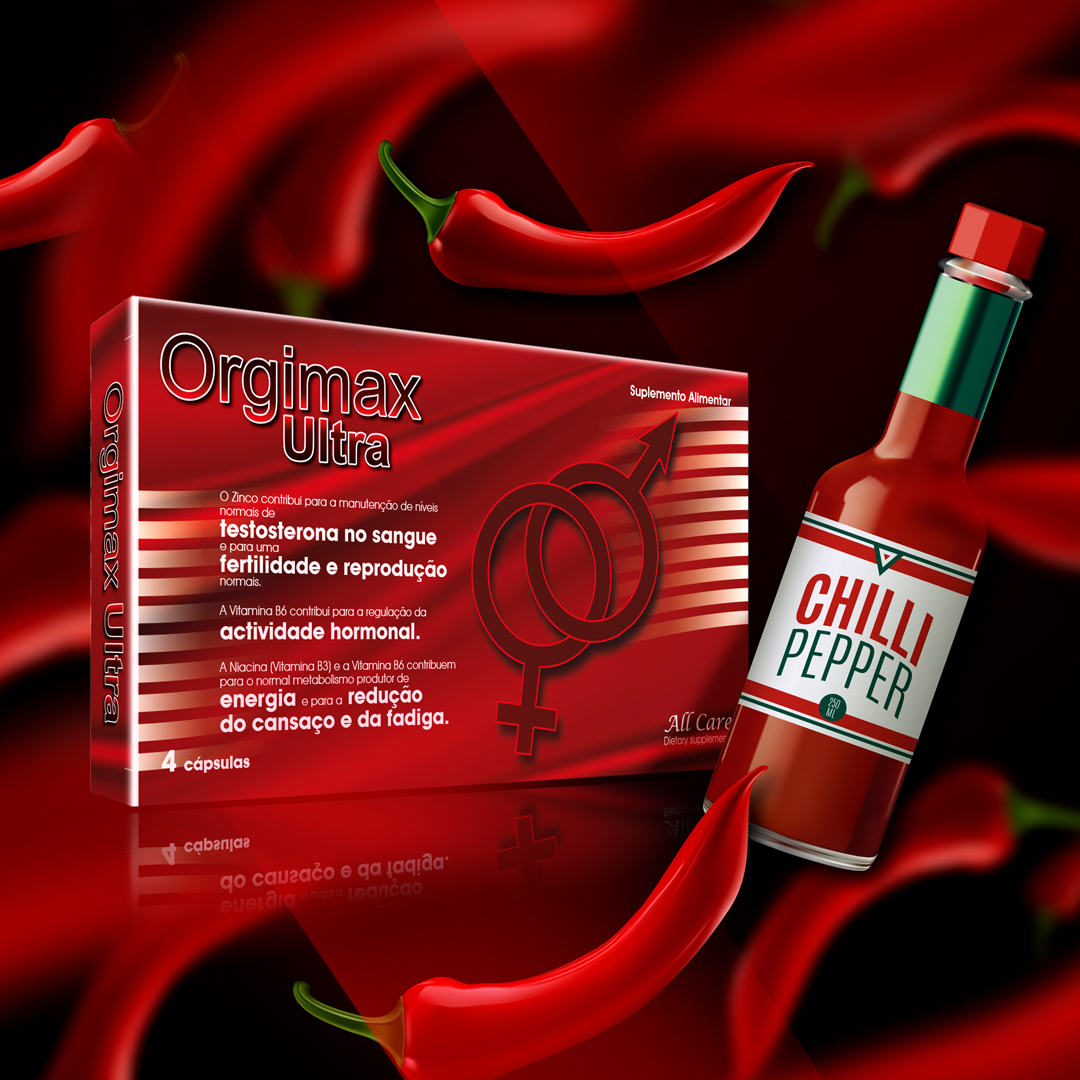 Food Supplement
Orgimax Ultra é a supplement that contains active ingredients that help improve testosterone levels in men and contribute to regulation of hormonal activity. They stimulate energy production and contribute to the normal functioning of the central nervous system.
Warnings: Contains Gl&uten. Do not exceed recommended dosages. Food supplements should not be used as a substitute for a varied diet. É A balanced diet and a healthy way of life are important. Keep out of the reach and sight of children. The product should not be used in case of hypersensitivity or allergy to any of its constituents. It should not be used by pregnant or breastfeeding women. Preserve from light and heat. É It is recommended that you consult a physician or nutritionist if you have any questions regarding this &aserious; use of our product.
Ingredients: Diffuse Turnera, Damiana; Diffuse Turnera, Damiana; Seed Sprout Extract; Pausinystalia macroceras, Yohimbe; Ginkgo biloba, Ginkgo; L-Lysine; Zinc Oxide; Zinc; Vitamin B3 – Niacin (Nicotinamide); Vitamin B3 – Niacin (Nicotinamide); (Schisandrine); Vitamin B6 (Pyridoxine Hydrochloride).
How to Use: Take 1 capsule 30 minutes before sexual intercourse.
Net weight: 4 capsules
Storage: Store in a cool, dry place. Preserve from light and heat. Store in a dry place and at a temperature below 25ºC.
Expiration batch: consult packaging
Please be advised that food products à sale in this online store, may contain substances or products that cause allergies or intolerances. If you need it, ask for additional help or clarification from our customer support team.
Complementary Information p>
p>
Take Daily : 1 Capsule p>

Serves per Package: 4 p>

QT. DAILY
% VRN*1
Diffuse Turnera, Damiana
100mg
*
L-Arginine
75mg
*
Tribulus terrestris, Tribulus
75mg
*
Ginkgo biloba, Ginkgo
50mg
*
L-Lysine
50mg
*
Zinc
10mg
100%
Vitamin B3 - Niacin (Nicotinamide)
10mg
62.5%
Schisandra chinensis, Schisandra
10mg
*
(Schisandrina)
(0.3mg)
*
Vitamin B6 (Pyridoxine Hydrochloride)
1.4mg
100%
(*) VRN not established p>
(*1) Nutrient reflow value p>
Net quantity: 2.8g p>
Write a Review
You must Login to review this product
Login