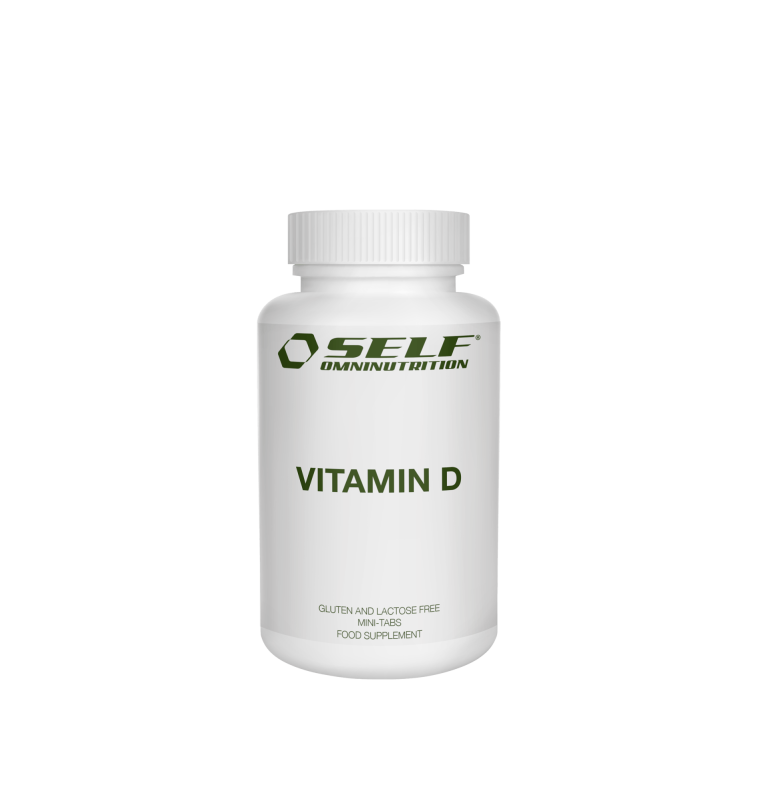 It helps to keep bones strong and healthy, supports immune function, cardiovascular function and improves cell function.
100% secure shopping
Returns up to 30 days
---
Vitamin D contributes to various functions in the human body, such as immune defense, calcium and phosphorus metabolism, bone mineralization. Vitamin D is produced in the skin by sunlight, so it is recommended to take vitamin D supplements during the winter. A Norwegian study found that vitamin D deficiency can cause localized fat to accumulate. Vitamin D would intervene in reducing fat. A sufficient amount of vitamin D in the body also positively influences testosterone levels. Several studies have shown better mood and reduced fatigue. p>
Benefits p>
Improves mood and provides energy by releasing endorphins
Protects against cardiovascular complications
Vital for bone health
Increases immune defense
Relieves fibromyalgia pain, such as back pain or general pain
FOOD SUPPLEMENT.
Recommended Daily Dose: 1 capsule.
Ingredients (per 1 capsule): Vitamin D (cholecalciferol) 50ug (1000% *), stabilizer (E460, E572, E551). (*) - (EU) Nr 1169/2011 - Daily nutrient reference values
Warnings: The product is aimed exclusively at adults, and should be used with a varied, balanced diet and a healthy lifestyle. Do not exceed recommended serving. Do not use during breastfeeding, pregnancy, or by children, or for long periods without medical consultation.
Batch and consume preferably before: Consult packaging
Quantity: 100 capsules Origin: Sweden
Conservation: Cool and dry place in closed packaging p>
We inform you that the food products for sale in this online store, may contain substances or products that cause allergies or intolerances. If you need, ask for additional help or clarification in our customer support.
Aditional Information
Write a Review
You must Login to review this product
Login